HOL Blog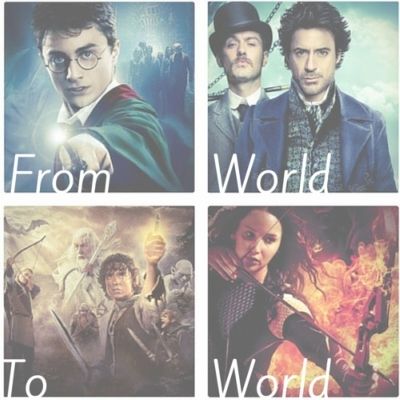 Click!
Graphic by Leonie Hauri
This activity is open to all of HOL.

On a clear, cold night you notice a bright light outside your window and against your better judgement, chase after it. Instead of falling down a rabbit hole the light leads you into the forest where you discover a gateway between worlds...

...but why travel alone? Grab a few friends and head to the Roost for the adventure of a lifetime.

Click!
Graphic by Arielle Lemoyne

Join us for a Ravenclaw Christmas celebration filled with puzzles and cute snuggly animals!

Click the image for the DBC details!


You know you want to find the concoctions within. Or, you know, read what you guys wrote or something. GO ON. DO IT. CLICK ON THE IMAGE.

Click the image above for more details.
Image by the bewitching Iris Ixchel

We did the mash, we did the monster(opoly) mash
The monster(opoly) mash, it was a graveyard smash
We did the mash, it caught on in a flash
We did the mash, we did the monster(opoly) mash

This month's activity is the spooking-ly brilliant Monsteropoly! Sign up in the Roost today!



Members of all Houses are invited to the recently renovated Ravenclaw RPG section! We have sections open for all types of RP, not just for HOL characters, so whether you'd like to explore the halls of Hogwarts or take a time-traveling adventure with the Doctor, there's a place to share that story! Additionally, we have a featured RP of the Month, where you can earn beans for posting! For September, join us for the exciting (and hopefully not perilous *coughs* >.>) trip to school on the Hogwarts Express!

Graphic by superhero Mattie Rayne!

(Click the image for more DBC info.)

The Alte is, of course, open for its regular business! You can click HERE to learn about our new BINGO activity as well. And, of course, we are always open for article and graphics ideas from all manner of HOLer! :D



Ravenclaw is proud to announce the grand opening of our Pop Culture section: E=MC Hammer! Do you get uncontrollably excited about your favorite tv show? Is Taylor Swift your spirit animal? If so, this section is for you! Led by our Fangirl-in-Chief, Kaiwa Alexandra, there will be contests, special events, and a lot of squeeing! Join the madness today!

Graphic by the fabulous Prof. Cassandra Lobiesk.



Introducing Death Eater's Revenge! The Roost is excited to announce this new game that is open to ALL HOL'ers. If you've ever played played the strategy game known as Werewolf, Mafia, or Death Eater Attack, then this game is for you! If you don't know what any of those are, that's perfectly fine! All the rules and information needed is available on the Roost. So come check it out! Only one faction will be left standing at the end...will it be yours?

CLICK THE IMAGE FOR MORE INFORMATION!

Graphic by Ryan Granger.

Special thanks to the Ravenclaw staff, Hufflepuffs, and Gryffindors that helped us test this during the summer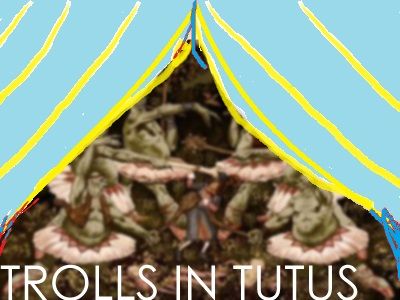 "When the bone crunchings done, and the mud munchings done, the lizard lunchings done, and the shoulder hunchings done, trolls put on their tutus and they dance in the sun." -Levity Beet

Ravenclaw has decided to start this school year with a little bit of ballet, a little bit of madness, and a whole lot of trolls. Ravenclaw's Ballerina-in-Chief, Shiloh Adlar, and the only prefect who was not paying attention at the meeting when I asked who wanted to be in charge of minimizing troll damage, Matilde Rayne, have an assortment of amazing activities planned, so make sure you sign up today!

Graphic by Shiloh Adlar.