HOL Blog
Rorey Padfoot! What a wonderful Head Student
Rorey Padfoot! Ain't no passing another year

Because the darn girl graduated this year, and because I want to thank her for all her hard work as Head Student... and well... because we have to fill the position that Rorey is leaving because she is turning Prof. Rorey Padfoot... and after asking advice from HOL's staff and many of them sent me suggestions and this girl was highly recommended...

I present you Hailey Potter as new Head Student!!!

She will work with Alexia and the witch to keep dramz away from me and keep me sane... so good luck Hailey!!!
Yay holidays! Congrats graduates! Some notes, yo. No dramz, it's too hot for this buggering.

So, another school year is gone, and we have our deserved Summer vacation.

But first I want to congratulate Hufflepuff House for winning once again the House Cup. These badgers are really hard working creatures.

Second, congratulations to our local witch, who earned way more points than anyone else. We will be giving torches and pitchforks at the exit to whoever wants tu burn him at the stake. Well done Zoki Phantom!!! (Needs more Ys)

And third, congratulations to RQT for winning once again the Quidditch Cup. Astounding work guys!!!

See you all on September for a new school year :)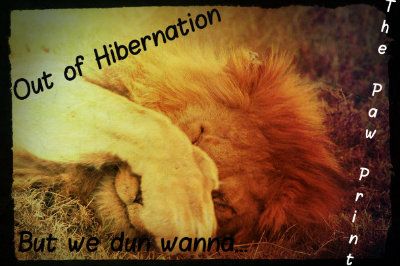 Click!

After a...brief hiatus, The Gryffindor Paw Print is back and better than ever! Literally...Better. Than. Ever. A brand new look and brand new hoards of Butterbeer! As we said...CLICK! *

Image by Zenix James *


But yeah, our own Prof. Cassandra Lobiesk got appointed as CO-HoH for Ravenclaw House. She will share the responsibility with the lovely Prof. Rhi.

Congratulate or laugh at Cassie, your choice :D
...there was the chance to become HOL Headmaster.

The task was indeed a challenge, as Rames trusted me with his creation, and you know how are creators when handing out the trust of something very beloved into others hands.

But after 2 years, the burden had become very heavy, so I decided to find a new replacement to hand out the reins of this beloved community.

Please welcome April Fool's as new-------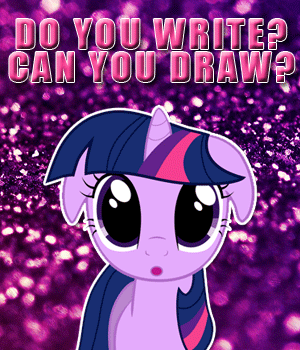 awesome graphic provided by the awesome Laurie"Awesome-o Pony" Lovegood

Are you a hoarder of points?
*looks at Zoki & Eno*

Well if you are or want to start being a hoarder of points, HERE IS YOUR CHANCE!

Gryffindor House (after a bit of a hiatus) is ready to come out with their March edition of the Paw Print! However, we need your help and are willing to pay you in gum!!!! or points.

So if you are wordy, why not submit an article or two? Like to write stories, poetry, reviews on movies/albums/tv shows? THEN SUBMIT!!

If you are an artist, then submit a graphic or two. If you like taking pictures why not submit for all of HOL to see (just remember give a little background story on your photo). If you want to promote something in your house, HOL, or your artistic services, make up an ad and WE WILL POST IT! >:D (All artwork must be original!!)

All submissions must be in by March 25th Midnight HOL time , for our March edition of the Paw Print! Email submissions to GryffPawPrint@gmail.com

If you have ANY questions, PM Prof. Miette Bynny or Prof. Zenix James in the HOL forum or the Gryff forum or email us at gryffpawprint@gmail.com

(Prose & Cons information will be up shortly)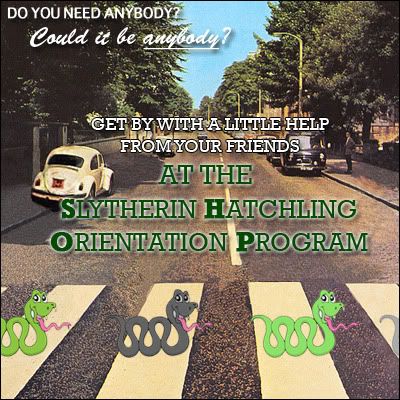 Never say goodbye, never say goodbye
You and me and my old friends
Hoping it would never end
Say goodbye, never say goodbye
Holdin' on - we got to try
Holdin' on to never say goodbye
Bon Jovi

Prof. Anya Chutney, Hufflepuff Head of House, asked for retirement.

Ten years passed since she first joined HOL, and four since she became Head of House. She worked hard, and made Hufflepuff a great community, but real life sometimes pokes us, and hence, we must answer the call and move on.

Anya was an amazing friend and a great support in the Head Office, and she will be missed by us all.

Good luck Anya in your new adventures, and remember that HOL will always be here for you.

Prof. Felicia Hartwick (yes, I still can't believe it) will be Hufflepuff's new Head of House. I'm sure she will take good care of Anya's legacy... I think >_>
It is with great sorrow, that I have to announce two new vict... I mean... Quidditch Board members:
Prof. Tarma Eagle Vesper Black and Prof. Jenny Lupin.

Unfortunatelly, a Lethifold ate some limbs from Alaia Logan when she confused it with her cloak, and so she had to step down. Thanks Alaia for all your hard work and patience with those crazy wackos.