HOL Blog
Click for directions to the campsite!
Image by Leonie Hauri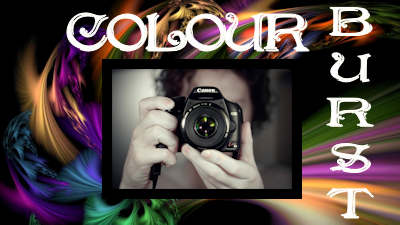 Click the image for full details.
Image by Ariella McManus

Summertime is in full swing, and the world is an explosion of colours! What better way to capture that and share it with others?!! It seems only fair, you know.

So break out those cameras and graphic programs and put your skills to work! For the entire month of August, you will have the chance to show off your beautiful creations and get some points and prizes along the way. And let's all remember to give a great round of applause to our Headmaster, Prof. Zoki Phantom for being the brains behind the project years ago. He was gracious enough to allow us to share it with you again, so Merlin knows, we want to do it proud!

We look forward to seeing your work!!

For the past 15 years, the Sett had been a home for several Huffies studying and having fun in HOL. This coming August, the tunnels will be waiting for your return for a one-month activity of reminiscing, enjoyment, and looking forward to the future of the house.

Past Hufflepuff students, alumni, current students, and professors, you are all invited to our Homecoming at the Sett! Cheers!

P.S. After the Sett broke down few years ago, the site of the house was transferred to its current location. Click the picture for you to be taken and be registered there. It may be a new Sett but it will be always your Sett. After all, Home is where the Sett is! See you there, Badger!

Image by Sirius Fudge


Wonderland has been making many parts of HOL topsy-turvy and the Debate Club is no exception. All houses are invited to join in our summer debate event, come and try your best (or worst). Click on the image to head over to the Roost and check it out!

Click to enjoy!
The HO is very aware that there is an error in the greenhouse...the plants don't show up when you go to turn them in. We've already sent someone 400 beans for this because they weren't as lucky in their bean count. I, myself will lose 800 total, from my last batch and this one.

I am telling, not requesting, telling, everyone who has a plant in the greenhouse, that they will be compensated for their plants that were planted before this post or have not been 'mature' for the last 2 months. Don't touch them. Unless they are dry, then let me know and I'll send you a bean or two.

So, any mature plants that have been sitting there over two months, I'm sorry. This issue isn't that old. To those who just planted, we'll cover. To those in the process, we'll cover.

The greenhouse is going offline in no more than 72 hours.


Click here to join in the celebrations!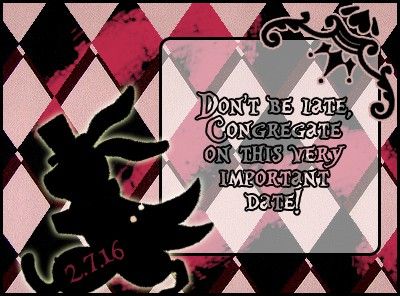 Click the image to find out more information in the Roost and sign-up today!

Click here for some pre-journey fun in the Sett

For the first time ever, Ravenclaw and Hufflepuff are joining forces for summer camp. Professors Padfoot and Adderholt need your help retrieving four missing Prefects from the rabbit hole and the madness that lies beneath...

Members of all houses are WELCOME!

Image by the maddest of them all, Cassie.

Click here to read the last edition of the school year!
"Another year gone! What a year it has been! Hopefully you heads are all a little fuller than they were. You have the whole summer ahead to get them nice and empty before next year starts."

We hope you've had a great year, you've managed to accomplish all your goals and that you've made lots of friendships. If not, there's always next year!

Now, we have some acknowledgements to give out. First of all, congratulations to the Slytherin Quidditch Team for winning the Quidditch Cup! For those of you who did not follow the matches, they were the undefeated team this past season.

Congratulations are also in order for everyone in Ravenclaw for winning the House Cup! They manage to take the cup home once again, this time with 64,321 House Point. Well done, eagles!

Our top points earner this year is Ashley Margaret, who in her Sixth Year managed to win a whopping total of 5,059 House Points! Congrats, Ashley!

Everyone who has managed to acquire 2 quills this past year will be graduating to the next year in the coming days. However, please be considerate when celebrating as our Seventh Year students, including our awesome Head Student Arielle Lemoyne, will be taking their NEWTs in the hope to conclude their journey as students. We wish them all good luck!

Lastly, for those interesting in teaching next term, whether as a Student Teacher or Professor, keep an eye for the Class Applications which will start soon.

We hope you have a lovely summer and get enough rest for next year!

~ HOL Head Office