HOL Blog



Introducing Death Eater's Revenge! The Roost is excited to announce this new game that is open to ALL HOL'ers. If you've ever played played the strategy game known as Werewolf, Mafia, or Death Eater Attack, then this game is for you! If you don't know what any of those are, that's perfectly fine! All the rules and information needed is available on the Roost. So come check it out! Only one faction will be left standing at the end...will it be yours?

CLICK THE IMAGE FOR MORE INFORMATION!

Graphic by Ryan Granger.

Special thanks to the Ravenclaw staff, Hufflepuffs, and Gryffindors that helped us test this during the summer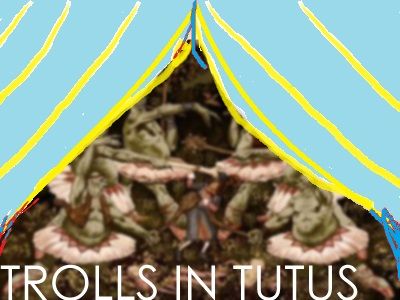 "When the bone crunchings done, and the mud munchings done, the lizard lunchings done, and the shoulder hunchings done, trolls put on their tutus and they dance in the sun." -Levity Beet

Ravenclaw has decided to start this school year with a little bit of ballet, a little bit of madness, and a whole lot of trolls. Ravenclaw's Ballerina-in-Chief, Shiloh Adlar, and the only prefect who was not paying attention at the meeting when I asked who wanted to be in charge of minimizing troll damage, Matilde Rayne, have an assortment of amazing activities planned, so make sure you sign up today!

Graphic by Shiloh Adlar.

Come one, come all, and join us in the Roost!
The circus is coming to Ravenclaw this August. Sign ups for Ravenclaw's Summer Camp are open through August 1st, so hurry, you don't want to miss this!

Image by Dolly Eliza Frazer

I'm not really back...nope nope nope...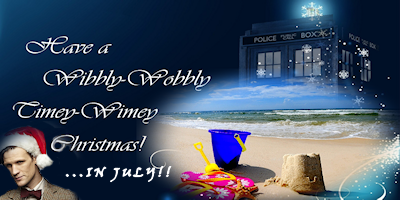 Clickity click!

There's nothing better than being at the beach for the summer, and our lovely new Deputy HoH, Prof. Sil, has decided to treat the Eagles to a fun-filled day of sun, sand, and endless hours of nothing to do but amuse ourselves. Sounds lovely!!!

VWORP VWORP VWORP!!!

Okay, paradise is NOT supposed to sound like that! Looking up at the unexpected noise, you see a blue police box descend next to you and before you can say "Oh my giddy aunt", out pops a rather boisterous young man in a Santa hat, followed by an equally boisterous, harried young ginger (red head for you non British folk *g*)

"DOCTOR! It's NOT Christmas! It's the middle of summer, you idiot!"

"Come along, Pond. Any time is a good time for Christmas! Wouldn't you agree?"

You notice that he seems to be talking to YOU, asking your opinion and then rushing on in a torrent of words not bothering to wait for your reply. All you can catch is "evil snowmen, Santa is cool, and something about a 'thing'". Grabbing your hand, he pulls you toward the blue box, and surprisingly you go along because:

1. You have reasoned that this is a dream so why the heck not
2. Headmaster Zoki will SURELY get wind of any disturbance at the beach and forbid such trips in the future, so best go along without a fuss.

So off you go! And here we go with this month's activity :)

image by the fabulous Ariella McManus

Well, technically I AM leaving on a jet plane tomorrow, but that's not the point.

Two things:

One - I've decided to resign as Ravenclaw's Head of House.

Two - Say hello to Prof. Kyrie Adderholt as the co-HoH of Ravenclaw House. And if you haven't already, also say hello to the Deputy HoH, Prof. Silmarien Szilagyi.

That is all.

I need to find other cheesy things to say...but for now, CLICK THE IMAGE.

PiT is the Ravenclaw Prefect-in-Training program.
Anyone interested in becoming a prefect is highly encouraged to apply. Please click on the graphic for more information.
Image by Ashley Margaret

Sign-up for the May Ravenclaw activity!
Check the Roost for more information
Image by Iris Ixchel

April Ravenclaw activity! Click for more information about the "battle" to determine the Troublemaker in Chief
Image by Kaiwa Alexandra