HOL Blog


Wonderland has been making many parts of HOL topsy-turvy and the Debate Club is no exception. All houses are invited to join in our summer debate event, come and try your best (or worst). Click on the image to head over to the Roost and check it out!

...So grab an issue of the Alte and head to the beach!
Image by Cassandra Lobiesk

*cue circus-music right here*

Seriously, though. Submit your drabbles :D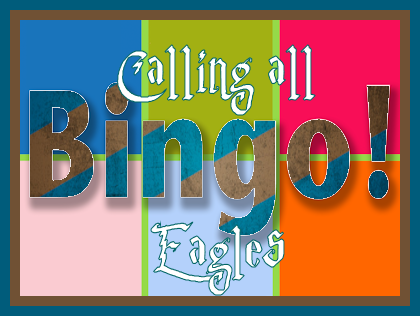 Beans, beans, points, and more beans! Grab Lady Luck by the hand and join the Bingo Dance. Free butterbeer on tap as you try your luck in hopes of having the winning card. The jackpots are HUGE, so hurry over as soon as you can. Let's break out those magic markers and get busy!!!

Calling all Eagles! There's a Bingo Party happening in the Roost!

See the Roost for more details.

Professors Adderholt and Szilagyi are not liable for any harm you may incur under the supervision of Ryan Granger and Arielle Lemoyne...

Click!

Are you more Adele or Di Caprio?
We wouldn't know!
Take the M&M challenges now!

And yes, there will be chocolate

Which nobody can deny!

Double issue all the way. Have fun! :D

>> click on the link?


In celebration of its 50th issue, Alte will be hosting a double-feature February-April issue. If you want to submit some more, send things away by April 1! Click the image for the second DBC of the double-issue :D

Click!

Dear House of Ravenclaw,

I am pleased to inform you that many of your members are Force-sensitive and could benefit from some proper training. You are eligible for our accelerated program of study, which begins today.

Training Syllabus
Week 1: The Amazing Race
Week 2: Youngling to Padawan Training
Week 3: Padawan to Jedi Knight Training
Week 4: Star Wars Simulation

Regards,
Luke Skywalker, Jedi Grand Master
Jedi Training Academy