Oakshaft 79
Posts: 145
Joined: Mon Sep 04, 2006 8:27 pm
Location: United States
Happy Birthday to our favorite Queen Cody!!!
What is a birthday party for a Queen without a....
TIARA!!!!
Thank you to my Secret Santa 2018 for the wonderful signature and avatar!!
Warp 10000
Posts: 6239
Joined: Sun Dec 14, 2003 6:31 am
Happy Birthday, Mr. Cody!
How nice of you to go shopping for something for Scarlet on your own birthday ...
(picture is of Iron Man leaving a woman's apparel store carrying a bag of two-tone pink vertical stripes)
Moontrimmer
Posts: 209
Joined: Sat Nov 12, 2016 1:42 am
Location: Hogwarts
Happy Birthday Cody!
(Sadly I do not have a picture with this statement)
But I would like to congratulate you on turning 1000!


Shadow Gaunt
"In this world nothing can be said to be certain, except death and taxes."-Benjamin Franklin
Comet 140
Posts: 917
Joined: Mon Aug 19, 2013 5:37 am
happy birthday!
Silver Arrow
Posts: 328
Joined: Sat May 06, 2017 1:06 am
Happy birthday Cody!!!!!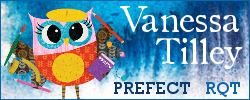 Siggy and avatar made by the wonderful Professor Scarlet for Slythmas!

Shooting Star
Posts: 1955
Joined: Sat Aug 16, 2003 6:05 pm
Location: Slytherin
Happy Birthday, Cody!
Cleansweep One
Posts: 588
Joined: Fri Aug 03, 2012 2:02 am
Location: USA
Moontrimmer
Posts: 216
Joined: Sun Mar 12, 2017 9:46 pm