Week 7
of
SQL 2019
gives another opportunity to melt brains and earn some Quods!
Solve this Sudoku and earn
10 Quods
!
Sudoku 2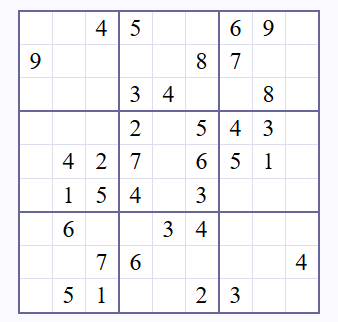 Direct link -
click
Send me your solution to this sudoku via
HOL PM
with Subject:
SQL 2019 - Week 7 - Sudoku #2
You have until the end of the Activity, August 25th 11:59 PM HOL time, to send me your solution for this puzzle!
If for accessibility reasons you can't complete an activity, please just let either Will Lestrange or me (Professor Tarma Amelia Black) know and an alternative can be worked out.