No broom
Posts: 55
Joined: Wed Jun 19, 2019 12:51 pm
Location: Gryffindor
I will join in! I love solving mysteries, puzzles and loads of stuff like this.

Shooting Star
Posts: 1838
Joined: Mon Jul 28, 2008 6:14 am
Location: Taking over Cassie's office
Thank you all for volunteering! Keep your eyes and ears open at all times!
The HO is trying to keep things going as smoothly as possible. In good news, for the time being, we have convinced Amy to just build a barricade and not set it on fire...yet. In not so good news, the only additional phrases that Zoki has managed to learn are "you smell like cheese" and "what's your favorite color" both of which only seem to illicit hissing and screaming sounds from Darmadillo. This was only made worse when he saw Sky waving the sword of Gryffindor above her head. (See footage of his reaction below) Did you know armadillos can roll their eyes? We didn't..
Image shows an Armadillo rolling into a ball
Anyway, keep up the good work and recruit any of your friends who haven't volunteered yet!
i had a marvelous time ruining everything
Prof. Kyrie Adderholt || Head of House || RQT
Oakshaft 79
Posts: 101
Joined: Tue May 09, 2006 6:18 pm
Location: Wandering
I'd like to help!

What I bring to the table is that I'm good at recognising systems and discover errors and flaws in logic. I notice, for instance, that terming our poor armadillo an 'object' seems debatable and at the very least unkind. This leaves some questions about a possible change in DaKeed Napper's methods.

Besides tha-
No broom
Posts: 53
Joined: Wed Jan 28, 2009 6:27 am
*turns Ravariel into a mask*

Victim number two! Haha! Silly volunteers aren't slowing me down!
Oakshaft 79
Posts: 110
Joined: Sat Jul 24, 2010 9:43 am
Oooh, I love a good ol' mystery and so, I'd love to help out and save Dario and Ravariel!

I consider myself semi-decent at puzzles and can probably do things music related, perhaps lure DaKeed away from his hideout with some rad riffs! I can dance pretty well too, so DaKeed, if you want to dance, let's dance.

Patrick James
|
Fifth Year
 | 
GQT Co-Captain
Oakshaft 79
Posts: 131
Joined: Sun Dec 09, 2018 3:05 pm
I'll volunteer!

I'm great at distracting people, and I can also cook food that doesn't taste amazing but smells awesome!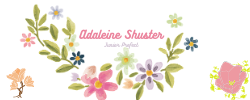 Moontrimmer
Posts: 236
Joined: Sat Aug 08, 2015 11:52 pm
I can volunteer too.
I am very skillfull in spells, charms, and some kinds of puzzles

.