Moderator: Entertainment Mods
Cleansweep One
Posts: 559
Joined: Fri Aug 03, 2012 2:02 am
Location: USA
I tend to read multiple books at once, and the past couple of days I managed to finish The Art of Secrets by James Klise and The Unbecoming of Mara Dyer by Michelle Hodkin. I have moved on to Map of Fates by Maggie Hall. I am reading these for an article I am writing on mystery novels for SerpenTimes. Look for it when the issue comes out! I'm also participating in the book club reading of Lord of the Rings: The Fellowship of the Ring. I am not far into it as school and my other RL commitments have me going crazy right now, but hopefully I will be able to complete it before the end of the month.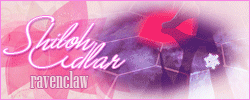 Shiloh Adlar, Seventh Year
"Let us read, and let us dance; these two amusements will never do any harm to the world." -Voltaire
---
Tags:
Silver Arrow
Posts: 312
Joined: Sat May 06, 2017 1:06 am
So, I have started reading Howl's Moving Castle again for my HOL Bingo challenge. It is one of my favorite novels! I was watch the movie when I read the book because the movie is just so amazing! I highly recommend the book and movie for anyone interested in fantasy, wizards, magic, and a bit of steampunk thrown in.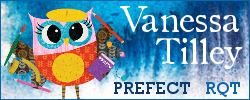 Siggy and avatar made by the wonderful Professor Scarlet for Slythmas!

No broom
Posts: 30
Joined: Sun Jan 07, 2018 9:28 pm
Location: Gryffindor
I am currently reading Eragon, for HOL Bingo challenge. This is book that I have read multiple times, but enjoy at any reading. Paolini is really a master.