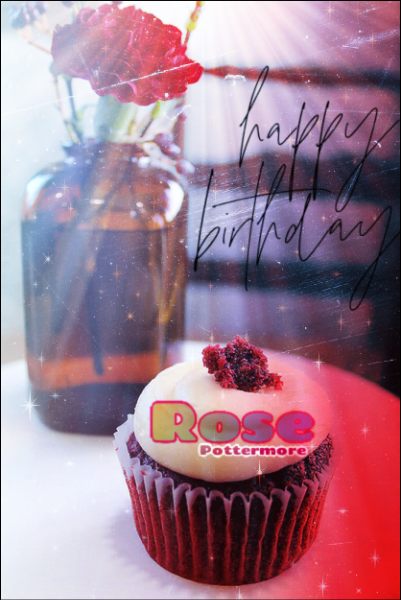 image showcases glass amber vase holding a red rose in the background next to a loopy handwritten style font reading 'happy birthday.' A red velvet cupcake with 'Rose Pottermore' stamped colorfully across the cream cheese frosting in the foreground. Light beams shine down from the top with little white stars scattered across the graphic.
Happiest of Birthdays
to our bright ray of sunshine, the lovely miss
Rose Pottermore
!! May it have been a great one, and that you head into a wonderful next year over 2021.

Xoxo
,
-
Sin