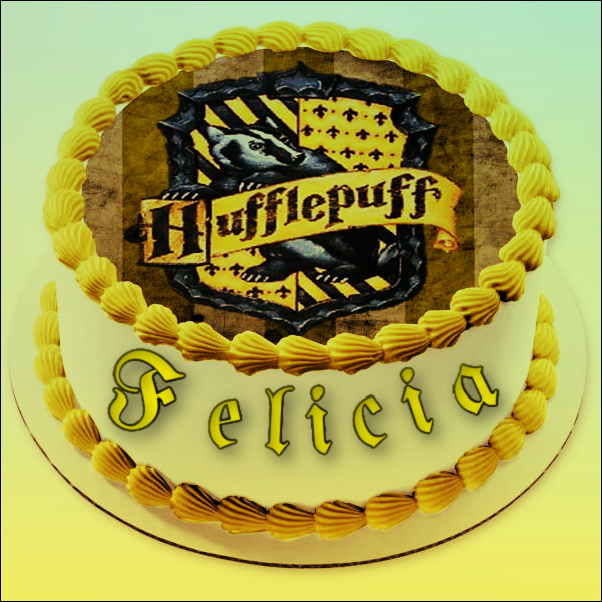 image showcases a cake with yellow frosting, Felicia written across the front. A corresponding black and yellow house crest featured on top sports the Hufflepuff name & badger.
To someone who has solidified a very special place in the hearts of
HOL
lers (and
Hufflepuff
alike),
thank you
,
Thank You
,
THANK YOU
so much to
Head of House
Professor Felicia Hartwick
. After what dates back to the earliest years and origins of HOL, for the dedication to this castle and every moment of your continually keeping our family alive and well.
For the "
time-after-time
" presence you've contributed, never forget how much we value you, and would never have arrived to this here and now together without people like you who got us to this point over all the days gone by.
Thanks so much for your efforts and energy, and for caring about us all enough to share yourself within the community over the years.
Many blessings
your way, and a handful of
BIRTHDAY CANDLES TO BLOW OUT
!!! Lots of
love
to you,
Fels
, m'dear
<3 <3 <3