Happy Birthday, Amy!
I wish for you a peaceful and wonderful and very magical day and year.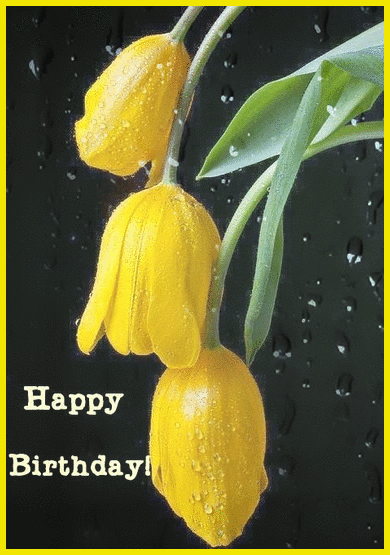 image shows 3 gorgeous yellow flower blooms (tulips) on green stems (some green leaves showing) which are being rained on (so face downwards) with the rain/water falling and dripping slightly. It's very quiet and peaceful looking. Words shown "Happy Birthday!". this is all on a dark green background which has a thin golden border.