Oakshaft 79
Posts: 113
Joined: Sun Dec 09, 2018 3:05 pm
Happy birthday, Pezzie! I hope you are having a great day.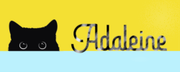 Avatar and siggy by Ivey- Thank you!!
Moontrimmer
Posts: 269
Joined: Fri Aug 01, 2003 10:33 pm
Location: HOL
Sorry for my late reply. My RL health has not been great. Thank you so much for the birthday greetings!
Sig Tag by Pezzie.
HOL Member since August 2003