Moderators: Prof. Sky Alton, Iverian Gnash
Cleansweep One
Posts: 673
Joined: Wed Jul 10, 2019 6:25 pm
HAPPY BIRTHDAY, HANNAH!
May your day be every bit as special as you are!
I do it because I can. I do it because I want to. I do it because you said I couldn't.
Thank you to the wonderful Professor Tarma for my fabulous sig!
Cleansweep Three
Posts: 1326
Joined: Mon Aug 19, 2013 5:37 am
hope you had a great birthday!
Cleansweep One
Posts: 504
Joined: Mon Jul 01, 2002 1:40 am
Location: Muggle Studies Showroom
Contact:
Hip-Hip-HOORAY for your birthday Hannah!!! :-*
Hope it's filled with magnificence and splendor.
Muggle Studies: Hidden Powers I & II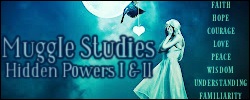 — faith, hope, courage, and love; peace,
wisdom, understanding, and familiarity.
Warp 10000
Posts: 7227
Joined: Sun Dec 14, 2003 6:31 am
Happy Birthday, Hannah!
I hope your day is great and magical.

Cleansweep One
Posts: 571
Joined: Mon Sep 03, 2018 2:33 am
Location: Following Sky
Happy birthday, Hannah! Hope you have a great day!!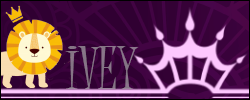 Be kind whenever possible. It is always possible. - Dalai Lama
Silver Arrow
Posts: 331
Joined: Wed Sep 14, 2011 4:21 am
Happy Birthday, Hannah! I hope your birthday is fantastic!
No broom
Posts: 84
Joined: Wed Sep 25, 2019 7:09 pm
Location: Slytherin Common Room
Happy Birthday Hannah! Sending you much love ~
Hoping you had the best day ever!