Moderators: Prof. Sky Alton, Iverian Gnash
Tinderblast
Posts: 1685
Joined: Sun Sep 06, 2015 2:53 pm
Location: Gryffindor
Happy, happy birthday to Prof. Arielle Lemoyne. I hope it's a spectacular day!
"Some things never change, turn around and the time has flown. Some things stay the same, though the future remains unknown."
(Av/sig by S. Elf)
Warp 10000
Posts: 6950
Joined: Sun Dec 14, 2003 6:31 am
Happy Birthday, Arielle!
Hope it is magical and wonderful for you.

Silver Arrow
Posts: 489
Joined: Mon Sep 03, 2018 2:33 am
Location: Following Sky
Happy Birthday, Arielle! Have an amazing day!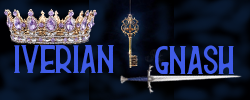 Thank you Scarlet for my siggy! <3
Moontrimmer
Posts: 289
Joined: Mon Jul 01, 2002 1:40 am
Location: Muggle Studies Showroom
*Huzzah!!* Happy, Happy day to you, sweets!! <3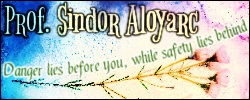 "
—Danger lies before you, while safety lies behind.
"
Silver Arrow
Posts: 421
Joined: Wed Jul 10, 2019 6:25 pm
Hope your day is a special one!
I do it because I can. I do it because I want to. I do it because you said I couldn't.
Thank you to the wonderful Professor Tarma for my fabulous sig!
Moontrimmer
Posts: 202
Joined: Wed Sep 14, 2011 4:21 am
Wishing you a very happy birthday, Arielle! May it be full of magic!
Cleansweep Two
Posts: 1155
Joined: Mon Aug 19, 2013 5:37 am
hope you had a great birthday!
Silver Arrow
Posts: 435
Joined: Wed Aug 01, 2012 1:24 pm
Location: Farfar away
Happy belated birthday! Hope it was full of magic and wonder!
exquisite sig by Prof. Sindor Aloyarc