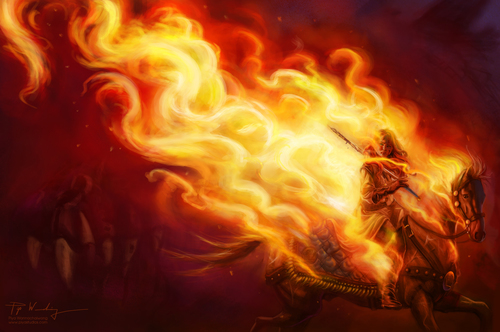 Graphic shows another rendition of Talat and Aerin being immersed in dragon flame. Vaguely seen in background are absolutely huge teeth - with partial view of the face of the dragon to which they belong.
~piyastudios
And here we are,
back at the beginning of the story again -- but with all the gaps filled in.
We know Aerin better now; what will she do?
So much action takes places in the first chapter of this section and yet, the whole of the story is only half done. Did you have any idea of what would happen?
We learn a lot more about
kelar
.
Remember to include spoiler tags, though, as not everyone might have read as far as you have.