The Hero and the Crown * Part 2 - Chapters 18 - 25
Posted: Sat Sep 01, 2018 2:57 am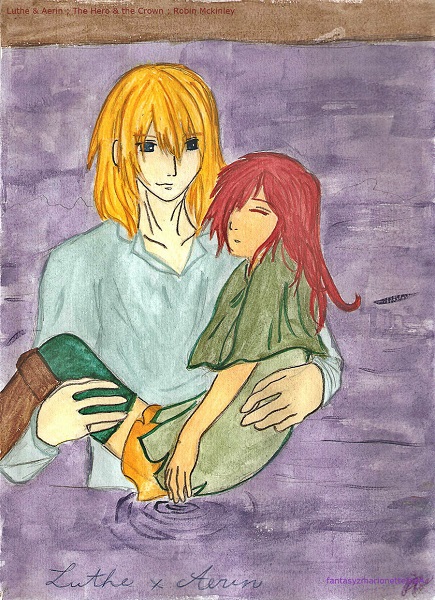 Graphic shows picture (painting) of a man, Luthe, holding Aerin; he is standing hip deep in water and they both appear to be drenched.
Luthe and Aerin by FaNtAsYzMaRiOnEtTe
Did the final part of the story come as a surprise, or even a shock, to you? Or is it something which you felt 'had to be', based on what had happened earlier in the book?
Please remember to include spoiler tags where necessary.