Solve this puzzle correctly and send me the solution in a PM by December 31st to earn
20 hoots
! Title your pm HOLLERS – Ripple Effect.
If you solve it correctly, the digits in the blue squares will form a date (day and month). For
5 extra hoots
, tell me what happens this year in most places in the Northern Hemisphere on that day.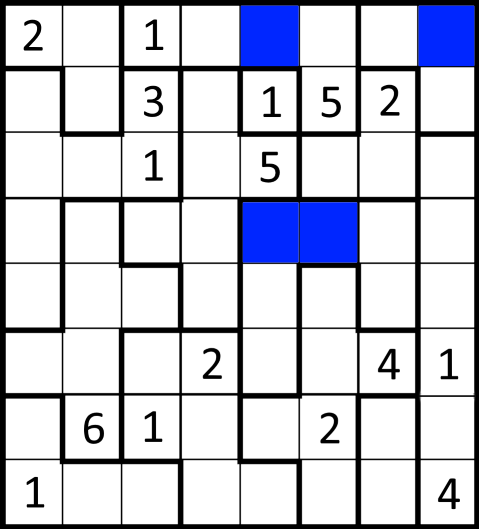 For those who haven't done these before:
The grid contains areas divided by bold lines, these are called "rooms". The objective is to fill in all empty cells with numbers under the following rules.
Each room contains consecutive numbers starting from 1, so if a room has 6 cells, you have to fill in 1, 2, 3, 4, 5 and 6.
If a number occurs more than once in a row or a column, the space between the duplicated numbers must be equal to or larger than the value of the number. For example, if you have two threes in the same row or column, there must be at least 3 cells between them.
No guessing required, just logic
If you get stuck, send me a PM with what you have and I might give you a hint!