Below is a Slitherlink puzzle!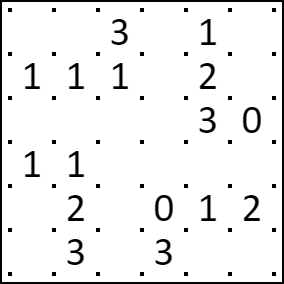 To Solve the Puzzle, you need to connect the dots to make one continuous line without crossing or branching off (each dot only touches the line once if it touches at all!) The numbers indicate how many lines surround it.
Here is an example: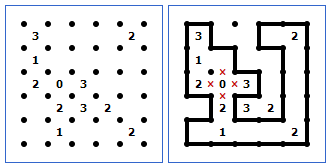 PM me the solution by 11:59pm Nov. 30 HOL time for 10 Hoots!