Solve this Consecutive Sudoku correctly and send me the solution in a Forum PM by November 30 to earn
20 hoots
! Title your pm HOLLERS – Sudoku.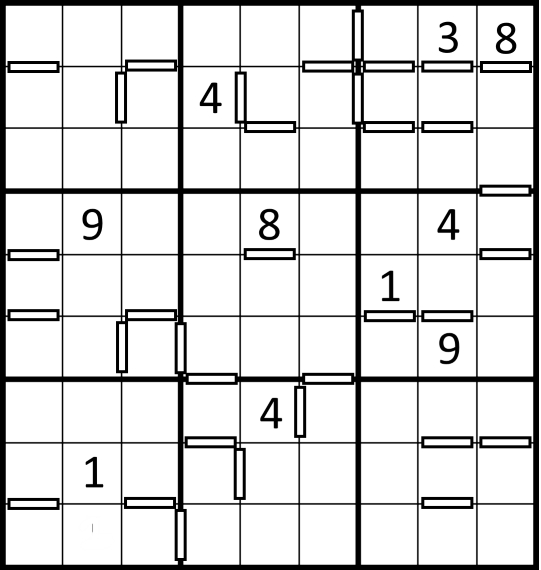 For those who haven't done these before:
A consecutive sudoku is similar to a normal sudoku. The objective is to fill the grid with the digits 1 to 9, so that every digit occurs once in every row, column and box, just like a normal sudoku, but with a few additional rules:
A marker (small rectangle) between squares indicates that those squares are consecutive, meaning the difference between the numbers is 1. For example: 1 and 2 are consecutive numbers, just as 2 and 3, 3 and 4…
If there is no such marker between squares, it means they are not consecutive.
No guessing required
If you get stuck, send me a PM with what you have and I might give you a hint.