Solve this Kakuro correctly and send me the solution in a Forum PM by October 31 to earn
25 hoots
! Title your pm HOLLERS – Kakuro.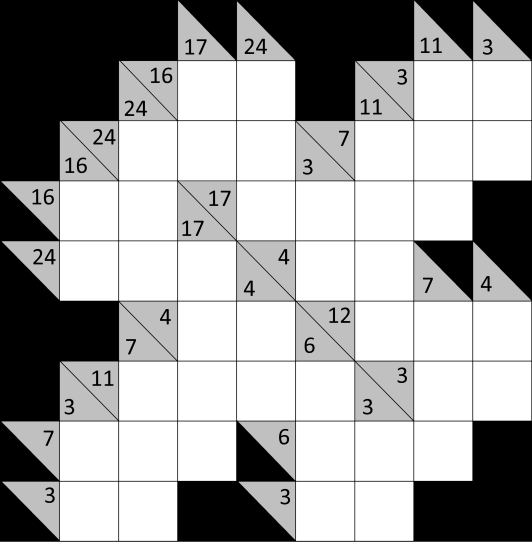 For those who haven't done these before:
Kakuro is the mathematical version of a crossword puzzle, in other words: more fun

.
The objective is to fill the empty squares using the clues in the grey squares and by following the rules underneath:
Only the digits 1 to 9 can be used.
The sum of each horizontal or vertical group of digits should equal the value in the grey square to the left of it or above it respectively.
The most important rule: a digit can only be used once in the same sum! You can use a digit more than once in the same row or column, if a black or grey square separates them.
No guessing required
A small hint to get you started: write out all the possible combinations of digits for each clue.
If you get stuck, send me a PM with what you have and I might give you another hint.