Solve this Futoshiki, also known as Unequal, correctly and send me the solution in a PM by September 30 to earn 20 hoots! Title your pm HOLLERS – Futoshiki.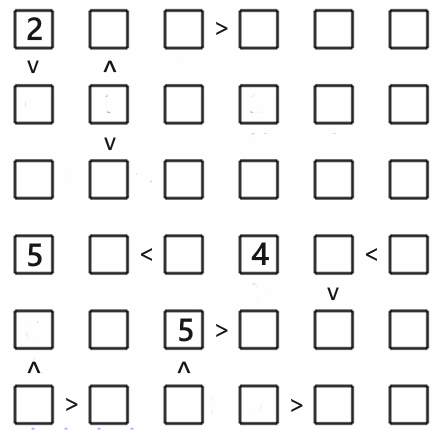 For those who haven't done these before:
The objective is to fill the grid with the digits 1 to 6 following the rules underneath:
Each digit occurs exactly once in every row and column (fun fact: this is called a 'Latin square' and yes, a correctly solved sudoku is also a Latin square)
Respect all of the inequality signs: greater-than (>) or less-than (<). In other words: the arrows always point at the lower number of any pair of squares.
No guessing required
If you get stuck, send me a PM with what you have and I might give you a hint.