Slytherin is having a most interesting Activity, featuring Villains and Heroes. Here is a Cryptogram for you to solve -- featuring a couple of (in)famous Villains!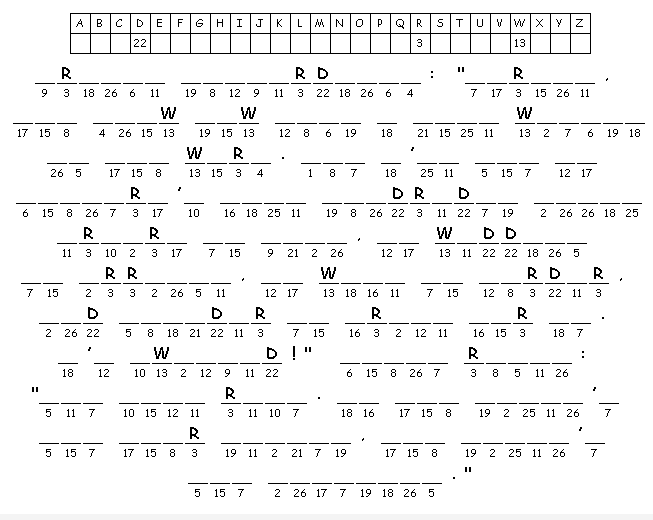 Earn
25 HOOTS
by completing this Cryptogram and sending me your answer, in a HOL PM, by the end of June. Title your PM "
HOLLERS - Cryptogram
".
ps - If you get stuck, send me what you have and we can play with it and see if you can get unstuck.