Happy New Year everyone!
Solve this Hitori correctly and send me the solution in a PM by January 31 to earn
20 hoots
! Title your pm HOLLERS – Hitori.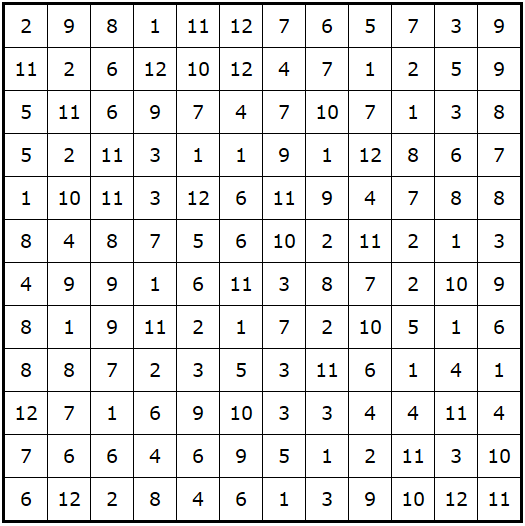 For those who haven't done these before:
The objective is to eliminate numbers by blacking out cells so no number appears more than once in a row or column. Black cells can only touch each other diagonally. The remaining white cells must be connected to each other.
If you get stuck, send me a PM with what you have and I might give you a hint!