Our last week of puzzles ...
Have you joined a Shenanigans Team? If you are on a team, you are eligible to earn Team Points (and Beans for yourself) by completing this Sudoku.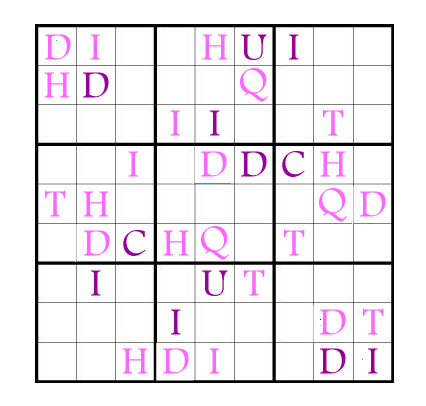 Finish the puzzle, put your completed picture in Photobucket or something similar, and send me a PM with the link to it. Title your PM with your team's name (ie
Team PINK
or
Team PURPLE

)
-
Sudoku
. Your team will receive 5 Team Points when you complete it and send it in and you will receive 10 Beans.
Hint: Yes, the different coloured letters DO mean something. Be sure to fit that into your answer!
You have until next Saturday, 9 pm HOL time, to send in your answer.