So what is the
Magical Merge
? Basically, it's the merging of one story line with another.
Are there any books that you wish would somehow become part of the same universe, and the story continues from there? Write about it! (If you include a graphic, please keep it to 600 x 600 pixels or less. )
Something I made up yesterday - Wishful thinking ...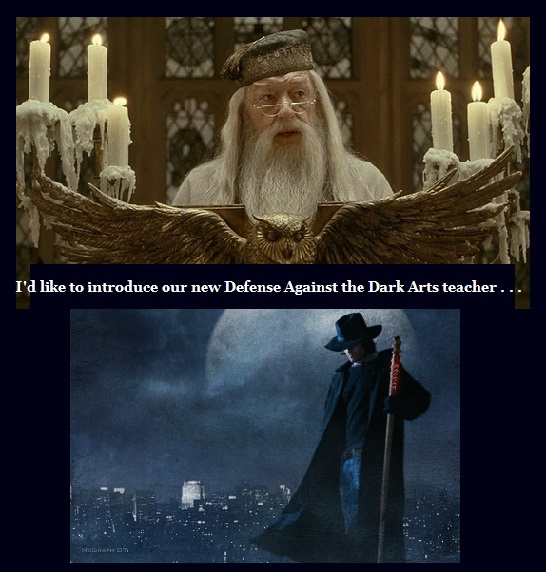 Yes, the picture below depicts Harry Dresden of the Dresden Files (author Jim Butcher).