No broom
Posts: 72
Joined: Mon Feb 10, 2014 4:15 am
Location: Always in a Library :)
Any particular sweets you've been wanting, or dying, to try?
Success just doesn't come and find you, you have to go get it yourself
- Carmichael
Happiness can be found in the darkest of times if one remembers to turn on the light
- Albus Dumbledore
Cleansweep One
Posts: 559
Joined: Fri Aug 03, 2012 2:02 am
Location: USA
Given my dietary preferences, I don't think I could have any of these sweets, however, I think I would really like to try Pink Coconut Ice or Crystallised Pineapple. Both are fruit that are sweetened with sugar. I love pineapple, and I imagine it's similar to rock candy that I've seen. Pink Coconut Ice would be great simply because it's pink. I also love coconut!

I think I would also be interested in Fizzing Whizzbees despite the fact that sherbet is made with cream and there's a chance that billywig stings are used in them which automatically makes it a no for me. But they do make you float off the ground which is really cool! XD
Oakshaft 79
Posts: 189
Joined: Sat Nov 12, 2016 1:42 am
Location: Hogwarts
I would love to try the lemon sherbets and the fizzing whizzbees.

Shadow Gaunt
"In this world nothing can be said to be certain, except death and taxes."-Benjamin Franklin
Silver Arrow
Posts: 314
Joined: Sat May 06, 2017 1:06 am
Funnily enough, I bought the Unofficial Harry Potter cookbook a few weeks back. There are a LOT of interesting recipes in there but the ones I REALLY want to try are Cauldron Cakes, Chocolate Frogs, and Pumpkin Pasties. Those are the kind of sweet treats I like to eat now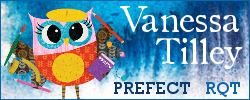 Siggy and avatar made by the wonderful Professor Scarlet for Slythmas!

Moontrimmer
Posts: 224
Joined: Sat Aug 08, 2015 11:52 pm
I'm not into cooking or anything, but that Unofficial Harry Potter cookbook sounds so awesome!!!

There are a lot of sweets that I won't eat, but I would be more likely to try a magical sweet from the Harry Potter world.

What is everyone's favorite Harry Potter sweets that you would likely try? Mine would be Chocolate Frogs and cauldron cakes.
No broom
Posts: 48
Joined: Sat Jul 13, 2019 3:10 pm
Definitely chocolate frogs for me. I know you can sometimes find them out in the real world. (I got lucky recently and found Bertie Bott's which was awesome!) Otherwise, I kinda lean more towards the general desserts almost more than the sweets? Don't get me wrong, you give me anything sweet and I'm delighted, but I do adore puddings like bread pudding and sticky pudding, so I'm more game to be invited to one of the Great Hall feasts than rob Honeyduke's. (I dare say robbing Weasley Wizarding Wheezes would be the worst of bad ideas!!)

Now, I do oddly want to try a blood pop. I want to know if it tastes like blood! (Yes, I have a lowkey fancy for vampires...what gave it away?)
"We are all stories in the end. Just make it a good one." ~The Doctor
No broom
Posts: 38
Joined: Fri Sep 20, 2019 2:35 am
I would like to try Butterbeer, I'm just not sure how it will taste. I would also like to try the Honeyduke's Chocolate and the Chocolate Frogs (I like chocolate!).

I bought my Niece the Unofficial Harry Potter Cookbook, a couple of years ago. I should borrow it and try some of the recipes out.
No broom
Posts: 54
Joined: Wed Jun 19, 2019 12:51 pm
Location: Gryffindor
I am dying to try pepper imps and chocolate frogs. Ice mice wouldn't be that bad..and I also want to try cauldron cakes, acid pops, fizzing whizzbees and pumpkin pasties . If I have a chance maybe some cockroach Clusters too !
No broom
Posts: 4
Joined: Sun Apr 19, 2020 4:51 am
Location: Somewhere in the Universe
I've only tried Butterbeer (if this counts), Chocolate Frog (I got a Salazar Slytherin card) and Bertie Botts Every Flavour Beans. I really want to try out the other sweets that have appeared in the books and movies.
"One can never have enough socks..."
Albus
May Dobby rest in peace...