HOL Blog
Congratulations to all graduates!

Summer is here WHEEEEEEEEE!!!

Let me congratulate Ravenclaw House for winning the House Cup. Well done eagles!

Second, congratulations to the eaglet Amy Lupin, who earned way more points than anyone else. Good job!!!

And third, congratulations to SQT for winning the Quidditch Cup. Well done!!!

See you all on September for a new school year :)

Le click!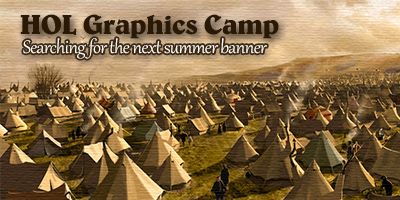 Do you want to practice your magical skills on graphics? Here is your chance! Participate in the HOL Graphics Camp for an opportunity to earn House Points through tasks and eventually take part in the ultimate challenge of the Camp: a Summer Banner for the HOL website!


The HOL Graphics Camp starts on April 28. Feel free to navigate through its website HERE and in the HOL forum HERE.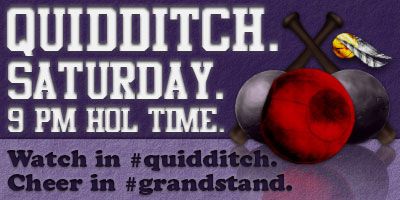 graphic created by Professor Cosmo B. Mott
Quidditch game tomorrow, April 19th - the Gryffindor Lions versus the Ravenclaw Eagles!


Please include your name and house with your submissions.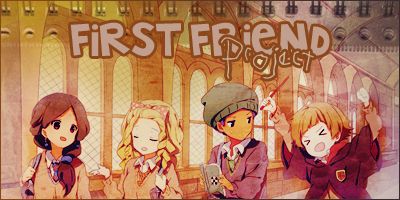 HOL's very own interhouse project! New at HOL and having difficulties with making friends in other houses, or just want to meet some people in other houses? Sign up for HOL's First Friend Project. Here you will be matched with someone from another house! You can sign up here to get your own lovely adopter!

Are you a HOL member who is been around for at least 1 term and you want to show new members around? Or be a First Friend for new (or returning) members? Then become an Adopter for the First Friend Project! Go here and send in your application.

image created by Fumei Shirokuro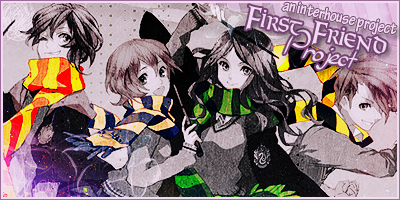 Click the image to be taken to the First Friend Project!
Are you new to HOL or a returning HOL member? And do you need some help with getting to know everything around HOL or do you want to meet members from other Houses? The First Friend Project is the place for you to be. With this inside House project, you will be matched with an older HOL-member from another House! So that you get to know more members that are around in HOL! You can go sign up here to get your own adopter!

Are you an HOL member who want to show new members around? And feel that you are the person for it? Then come and become an Adopter for the First Friend Project! Go here and send in your application!
It is with great sorrow that I must announce that we are one less Head Student, as Alexia Riaper dared to graduate this year, the silly girl.
Thank you Alexia for your years of service!

BUT DO NOT DESPAIR!!!

In order to replace such fine specimen, we (as in certain Heads of House, Head Office members and surviving Head Students) got our thinking hats on and after pondering and hitting our heads on desks and other stuff, we present you our new Head Students.

Please, give a warm welcome to...

AMY LUPIN AND SIRIUS FUDGE!!!

They will be serving the whole of HOL and baking cookies for the Head Office meetings and dealing with you lot when you turn annoying.
And another year is gone... Congrats graduates!

Summer is here (at least in the north hemisphere silly aussies and kiwis, etc) which means... VACATION TIME!!!

But first before I go pack my luggage I want to congratulate Ravenclaw House for winning for the second time in HOL history the House Cup. The eagles arised this time and soared.

Second, congratulations to the lioness Fumei Shirokuro, who earned way more points than anyone else. Good job!!!

And third, congratulations to RQT for winning one more time the Quidditch Cup. Well done!!!

See you all on September for a new school year :)

Image by Fumei Shirokuro

As you may be aware, the world is coming to an end in 2012. This HOL Challenge will be to not only test the survival skills of HOLers across all four houses, but it will be a test to see who will survive. This event will be completely individualistic where you will not be battling against the other participants, but instead against the scenarios presented. For more information, click the picture above. Please be aware, sign ups for this contest end on December 3rd! Make sure to check out the forum for COMPLETE details!