HOL Blog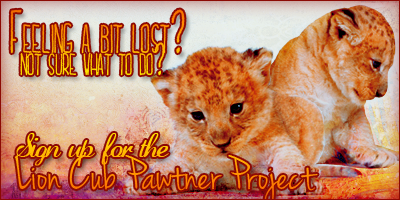 Click the image to be taken to Gryffindors Lion Cub Pawtner Project! You must have a validated Common Room account, else you can sign up by using your HOL name.
The Lion Cub Pawtner Project is there if you want some help figuring out what to do or just want to learn more about Gryffindor and HOL, there are some really helpful posts over here!

We're really looking forward to seeing you all over at the Common Room!

Clickityclick >_>
(Image by Fumei)

Meep~ The last Paw Print issue of this school year! Go and enjoy it~ And with that the Paw Print staff wants to wish everybody a pleasant HOL summer vacation. ;)

Image by Fumei Shirokuro

We've known for years what HOL Gryffindors' attributes are, but what are their talents? We want to find out!
If you're a talented Gryffindor who wants to showcase your amazing and original talent, come here for all the details!
Please read all the above rules and information before sending in your talent.
There are 3 categories, and rules have been put in place for certain talents to protect your identity!


ROAR~

The Paw Print Spring issue is finally able to release itself! Were the head editor was loving the amazing spring weather that she decided to delay the release of this issue a little bit! But nothing to worry, the Lions are rolling through the freshly grown grass and enjoying the lovely spring weather! So go and find out what stories holds this issue.

Image by Fumei Shirokuro


Loved Lion soon will be making another run
The Loved Lion promises something for everyone
Set a course for adventure,
Your mind on a new romance.

Uh… Yeah let me skip the part where I utterly sing the Love Boat tune in a Lionly way with you guys. But what we mean everybody! The Paw Print is back up with a brand new issue! Featuring love, pink, chocolate and hearts! What more can you wish during a whole new issue of the Paw Print? Well I don't know, but I would say go and read it!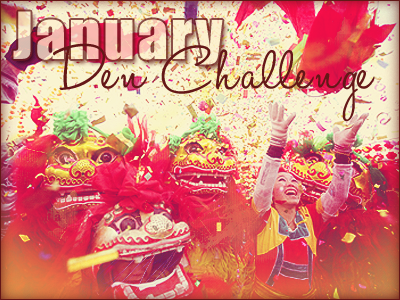 Image provided by Fumei Shirokuro


It's a new year, and for Gryffindor, that means a NEW DEN CHALLENGE! For the month of January, we have our first den challenge in a while. The theme is Chinese New Year... and there's a lot of fun challenges to complete with your den!
Participation has been low so far, but there are a few lions who would love for you to help them!
CLICK HERE to read the announcement for the January den challenge with more information!

If you have any questions, please PM Hailey Potter!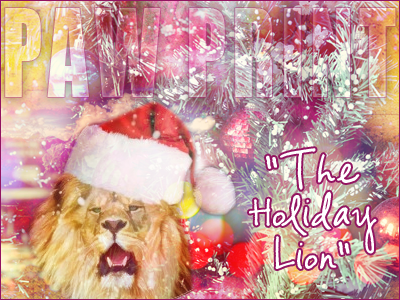 Image by Laurie Lovegood


The December Holidays are over, but the Paw Print is having it's last spurt at enjoying the Winter Holidays. The last issue of the year 2012! And a little bit the first issue of the new year, because this December issue is being released at the beginning of January! But we hope you all enjoy this issue of the Paw Print!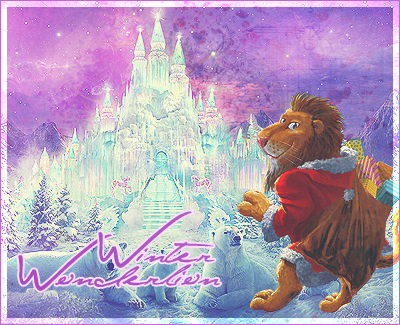 Click the picture to go to Winter Wonderlion!

Gryffindor has started its very own Winter Wonderland! Where all lions can play along in the snow all day long! Where we can celebrate the Holidays all day long with each other!

During Winter Wonderlion, there are numerous of activities which Gryffindors can join, such as a Secret Lion gift exchange, decorating the tree, and even a snowball fight! So Lions, go check it out if you are ready for the adventure in Winter Wonderlion!

(Post and Image by Fumei Shirokuro~!)

Image by Fumei Shirokuro

It's only has been a few week since the last issue of the Paw Print appeared! But here we are again! With a whole new issue! And in this issue we are putting the spotlights on Sports! So for all you sporty students, professors and others around there. Have a look around and read all about the sporty articles! And of course for all you non sport players out there, we also have some normal articles! Go and check it out!


Image by Fumei Shirokuro

October is over, which means all the wickedness is over. But not for this issue of the Paw Print! As this issue of the Paw Print is filled with spooky stories, treats to make for your trick or treat give away. Or just to brag to your friends that you collected this many candy (even through you made it all by yourself!) This issue will haunt your socks off! So go read, drink and get scared! THE PAW PRINT!