HOL Blog

Click the image to read the issue
Thanks for all of your patience, the new issue is finally here!
Image by the lovely Ivelisse Ada

Click the image to start your tour!
All Hufflepuffs are welcomed and encouraged to join the tour.

For the past 15 years, the Sett had been a home for several Huffies studying and having fun in HOL. This coming August, the tunnels will be waiting for your return for a one-month activity of reminiscing, enjoyment, and looking forward to the future of the house.

Past Hufflepuff students, alumni, current students, and professors, you are all invited to our Homecoming at the Sett! Cheers!

P.S. After the Sett broke down few years ago, the site of the house was transferred to its current location. Click the picture for you to be taken and be registered there. It may be a new Sett but it will be always your Sett. After all, Home is where the Sett is! See you there, Badger!

Image by Sirius Fudge

Helga Hufflepuff's Cup has been stolen again and the Badgers invite all of HOL to come help us find it! It seemed Parker got miffed with the Badgers during the March Madness. So in retaliation he's stolen Helga's Cup -- and we are looking for it! CLICK!!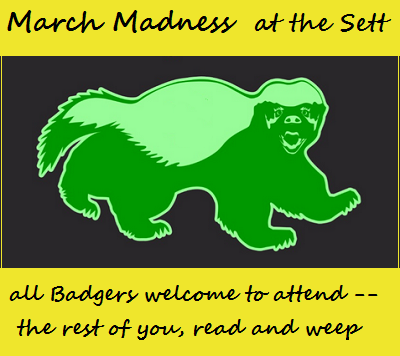 Come to the Sett, Badgers of Hufflepuff!
March Madness has started and Parker is on the loose! CLICK

Click!
All houses are welcome to come to the party.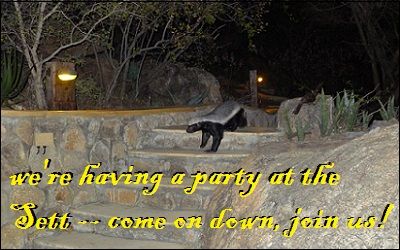 Let the fun begin!!
Graphic created by Prof. Tarma Amelia Black!

graphic created by Sirius Fudge
Badgers! Experience our Huffle Boggle Tournament. (Badgers only this time around, we're working out the Boggles bugs!)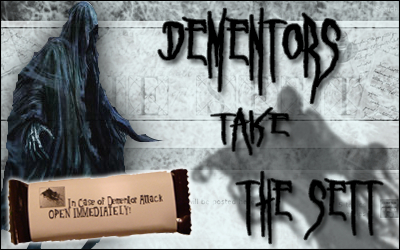 Calling all badgers to come enjoy Huffleween!
Image by Ivelisse Ada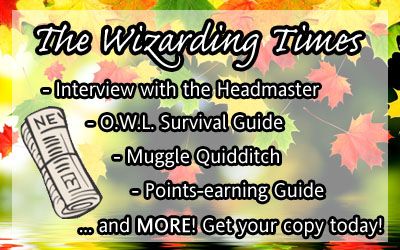 Lots to read and do only one click away!

image by Ivelisse Ada