HOL Blog
Now that the month of November has past, the first Green vs. Silver battle has ended. Which side was victorious? Do any of our Slyth student have battle scars? Who can raise the Cup in Victory???

It was a very close battle, however the first year's winner of the Color wars is...........................





YAY!! Congrats to both teams for your hard work!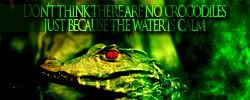 Here is the breakdown of the competition: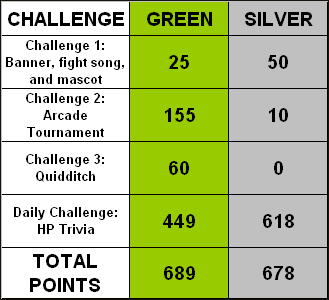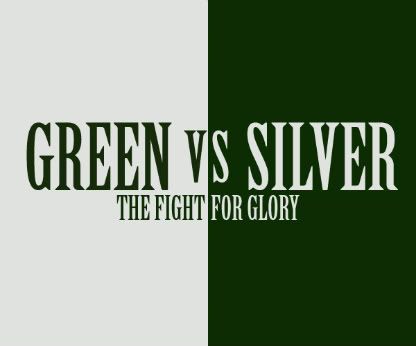 Yes yes it's time! You heard it right, it's coming in NOVEMBER, which is like SOON. Which means the Green versus Silver month! The battle of glory and PRIDE! All month long! \o/ Which side will you be on? How far would you go for victory? Join up for Green vs Silver and find all the answers!

The sign up for Green vs Silver is now officially open, to sign up just simply post your name in this thread - CLICK HERE FOR THE SIGNUPS
before November 1st. All Slytherin house members are invited to participate in this event, so come along!

All the sign ups will then be randomly split into two teams: Green and Silver team. Some of the challenges you'll be facing will include an arcade tournament and QUIDDITCH!

What are you waiting for?? Sign up NOW!
Are you ready Fellow Slytherins? Are you ready for the new school year? The staff of Slytherin house has plans to keep you in the hunt. We plan to sharpen your senses, mold your knowledge, test your skills, and challenge your true nature of mind.

We can't say too much here, but be prepared, in the coming term you will see Slyth-o-Ween, Slythmas, Mr & Miss Slyth, The Salazars, and the mysterious Green vs. Silver....and much much more. So just ask yourselves...Are you prepared for the first half?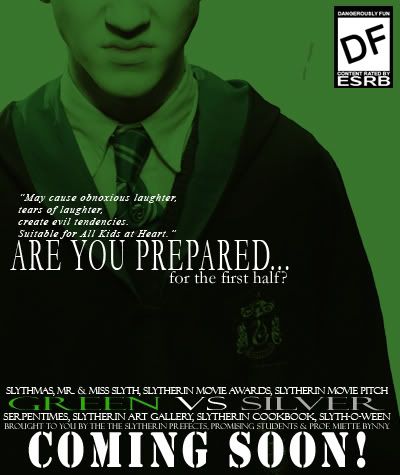 **poster created by Tambaqui Balthazar**
Ashlee Sully (Editor In Chief) along with the staff of writers from all houses, is very proud present the first issue of the SerpenTimes for the 2008/09 school year.

I along with everyone in the Slytherin house want to send a huge thank you to Ashlee and all the other writers and contributors in resurrecting the paper. They are:

Adeliene Cromwell, Alva St Clair, Ariel Kingston, Astrid Shadows, Darik Limewire, Ellie Warhol, Evelina Hawthorne, Faye Roderick, India Jolly, Jenna Hathaway, Mia Vardales, Nikki Walker, Noora Novel, Professors Angelus Darklost and Opal Dragonfly, Sarah Matrix, Tambaqui Balthazar and Zia Stonebury.

Also a special thank you to the editor, Megaera Selwyn, whom we thank for your hard work.

Everyone who contributed this month has received house points! Yay! We are open to accepting submissions for the next issue, check out the website for more information.
Please click the link below to visit the paper :)



Dearest Slytherins,

In relation to the Dungeons summer celebration, all Slytherins are invited to sign up for the Serpentine Summer Project !

You will compete in a team with your fellow house members to finish the challenging tasks and getting to know each other too in the process!

Just head over HERE and sign up your name to participate in this activity !

The sign ups will be closed on August 31st, so hurry up and put down your name!

For further details, please stalk your prefects :)