Many happy returns!I hope it's been one to remember.
"Does the Walker choose the path or the path the walker?" -Garth Nix
(Av/sig by S. Elf)
Warp 10000
Posts: 6299
Joined: Sun Dec 14, 2003 6:31 am
Happy Birthday, Kathren!
I hope your day is magical and marvelous.

Oakshaft 79
Posts: 111
Joined: Sat Jul 24, 2010 9:43 am
Happy Birthday Kathren!!! Hope you have a great day!

Patrick James
|
Fifth Year
 | 
GQT Co-Captain
Moontrimmer
Posts: 269
Joined: Mon Sep 03, 2018 2:33 am
Happy Birthday, Kathren!

Have an amazing day!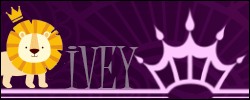 Thank you Maxim for my siggy and avatar! <3
Moontrimmer
Posts: 205
Joined: Sat Aug 08, 2015 11:52 pm
Happy Birthday!

No broom
Posts: 42
Joined: Mon Jul 09, 2007 5:37 am
Happy Birthday, Kathren! Have a magical day!