Moderator: Entertainment Mods
No broom
Posts: 72
Joined: Mon Feb 10, 2014 4:15 am
Location: Always in a Library :)
You pick any fictional character from a book. You and this fictional character would be doing what?
Success just doesn't come and find you, you have to go get it yourself
- Carmichael
Happiness can be found in the darkest of times if one remembers to turn on the light
- Albus Dumbledore
---
Tags:
Silver Arrow
Posts: 312
Joined: Sat May 06, 2017 1:06 am
Right now, I would be hanging out with Gandalf the White and we would be enjoying some nice tea while I enjoyed watching him blow smoke rings. I always loved that scene in Lord of the Rings where he is just hanging out with the hobbits. He seems like a very easy wizard to talk to and has so much he could teach anyone and everyone if they took the time to listen.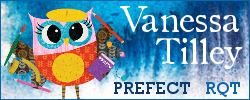 Siggy and avatar made by the wonderful Professor Scarlet for Slythmas!