Moderators: Prof. Sky Alton, Iverian Gnash
Tinderblast
Posts: 1639
Joined: Sun Sep 06, 2015 2:53 pm
Location: Gryffindor
Happy, happy birthday Romilda! I hope it's a slyth-sational day.
"Some things never change, turn around and the time has flown. Some things stay the same, though the future remains unknown."
(Av/sig by S. Elf)
Silver Arrow
Posts: 453
Joined: Mon Sep 03, 2018 2:33 am
Happy Birthday, Romilda! Have an amazing day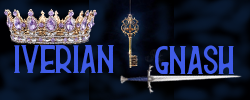 Thank you Scarlet for my siggy! <3
No broom
Posts: 55
Joined: Wed Jun 19, 2019 12:51 pm
Location: Gryffindor
HAPPY BIRTHDAY ROMILDA !!!
Silver Arrow
Posts: 413
Joined: Wed Aug 01, 2012 1:24 pm
Location: Farfar away
Happy Birthday Romilda! Hope it's magical.
exquisite sig by Prof. Sindor Aloyarc