Moderators: Prof. Sky Alton, Iverian Gnash
Oakshaft 79
Posts: 120
Joined: Sun Dec 09, 2018 3:05 pm
Happy Birthday, Cosmo! I hope you have a spectacular day!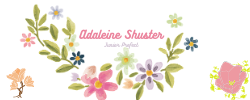 Oakshaft 79
Posts: 110
Joined: Sat Jul 24, 2010 9:43 am
Happy Birthday Cosmo!!! Hope you had a fantastic day!

Patrick James
|
Fifth Year
 | 
GQT Co-Captain
Cleansweep Two
Posts: 1047
Joined: Mon Aug 19, 2013 5:37 am
hope you're having a great birthday!
Warp 10000
Posts: 6665
Joined: Sun Dec 14, 2003 6:31 am
Happy Birthday, Cheeky One!
I hope your day is filled with sunshine and warmth and lots and lots of magic.
gif shows a birthday cake on a table. The table has a black (obsidian?) top. Two pretty vases on either side of the cake hold long stemmed violet flowers. In the background is a blackboard with Happy Birthday written in a multitude of colours and the words are circled with a multi-hued rainbow. On either side of the blackboard are marble pedestals with shaded lamps standing on them. The cake (reflected in the surface of the table) is of at least two tiers; it has a cream coloured frosting. Three candles are on the cake. A tall black bottle stands to the right (our right) of the cake and vase of flowers. All kinds of sparks and sparklers fly in the air.
Silver Arrow
Posts: 407
Joined: Mon Sep 03, 2018 2:33 am
Happy Birthday, Cosmo! Hope you're having an amazing day!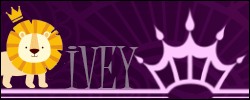 Thank you Maxim for my siggy and avatar! <3