Moderators: Prof. Sky Alton, Iverian Gnash
Silver Arrow
Posts: 406
Joined: Mon Sep 03, 2018 2:33 am
Happy Birthday, Jenny! Hope you have a great day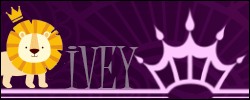 Thank you Maxim for my siggy and avatar! <3
Warp 10000
Posts: 6665
Joined: Sun Dec 14, 2003 6:31 am
Happy Birthday, Jenny!
I hope you have a very most magical and wonderful birthday!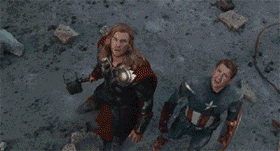 gif shows scene from The Avengers. Thor and Captain America looking up. Iron Man is saying "Guys I'm bringing the party to you." Scarlet looks up. Iron Man appears from around the corner of a building (flying) in sky. Immediately following him (also flying in sky) is a behemoth which carries a banner "HAPPY BIRTHDAY"
Cleansweep Two
Posts: 1047
Joined: Mon Aug 19, 2013 5:37 am
hope you're having a great birthday!
Oakshaft 79
Posts: 110
Joined: Sat Jul 24, 2010 9:43 am
HAPPY BIRTHDAY JENNY!!! Hope you had a wonderful birthday


Patrick James
|
Fifth Year
 | 
GQT Co-Captain
Moontrimmer
Posts: 218
Joined: Sat Aug 08, 2015 11:52 pm
Happy Birthday