Moderators: Prof. Sky Alton, Iverian Gnash
Silver Arrow
Posts: 312
Joined: Sat May 06, 2017 1:06 am
I hope you have the most amazing birthday you wonderful Eagle!!! Happy birthday!!!!! Love you bunches!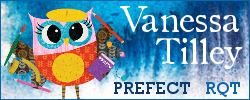 Siggy and avatar made by the wonderful Professor Scarlet for Slythmas!

Moontrimmer
Posts: 281
Joined: Sun Mar 12, 2017 9:46 pm
I've said this a million times already (aka twice), but I can't say it enough. I hope your day is 100% perfect, and that you're extra spoiled because I can't do that from here or I would. Love youuu

Thank you, Secret Elf! <3
Warp 10000
Posts: 6858
Joined: Sun Dec 14, 2003 6:31 am
Happy Birthday, Gale!
Here's a present for you for your next field trip!
image is of a hatchet - survival edition
Tinderblast
Posts: 1610
Joined: Sun Sep 06, 2015 2:53 pm
Location: Gryffindor
Happy birthday Gail! I hope both the day and the year ahead are full of joy and promise.
"Some things never change, turn around and the time has flown. Some things stay the same, though the future remains unknown."
(Av/sig by S. Elf)
Oakshaft 79
Posts: 110
Joined: Sat Jul 24, 2010 9:43 am
Happy Birthday Gail!!! Hope you have a magical and wonderful day!!


Patrick James
|
Fifth Year
 | 
GQT Co-Captain
Cleansweep One
Posts: 624
Joined: Mon Sep 12, 2016 12:53 pm
Location: ga942
Thank you all so much!
I did have a perfect day - I've been out dancing and before thay I had cake and hot chocolate at a cafe - a very good day!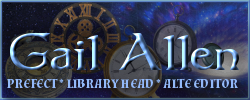 Oakshaft 79
Posts: 158
Joined: Mon Sep 04, 2006 8:27 pm
Location: United States
I was waiting for you to come on IRC to pounce ya a HAPPY BIRTHDAY, so I will do it here instead. HAPPY BIRTHDAY (Alles Gute zum Geburtstag, Tillykke med fødselsdagen)!!
Thank you to my Secret Santa 2018 for the wonderful signature and avatar!!