Warp 10000
Posts: 6194
Joined: Sun Dec 14, 2003 6:31 am
Happy Birthday, Amanda!
I wish for you a most wonderful and magical birthday.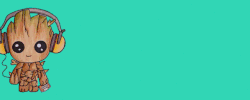 *Avatar & Siggy by Wild Mousie (Iverian Gnash) created for Silver Snake*
"You have the inborn natural right to remain silent. Don't think about it, don't talk about it, shuush ....... STILL." ~ Xaris
No broom
Posts: 66
Joined: Tue Jun 12, 2018 4:54 pm
Location: The Sett; I am a badger.
Oakshaft 79
Posts: 151
Joined: Wed Sep 14, 2011 4:21 am
Happy Birthday, Amanda! I hope it's awesome!