Moderator: Prof. Sky Alton
Nimbus 1001
Posts: 2303
Joined: Sun Sep 06, 2015 2:53 pm
Location: Gryffindor
Wishing Aura Nightmoon an absolutely fabulous birthday. I hope you have a wonderful celebration with your favourite people.

"Growing up doesn't have to mean I lose the cape, the faith, the dream. I'm so done with that... I'm taking it back."
(Av/sig by S. Elf)
Cleansweep One
Posts: 664
Joined: Mon Jul 01, 2002 1:40 am
Location: Muggle Studies Showroom
Contact:
Yaaaay, Aura!! *sounds off a noise maker*
All the happy vibes your way, love.

Hope it's an excellent day!!
-
[2022] • [HOL] • [Summer] • [Beanstalk]
-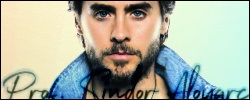 "⁠—
In another life, I would have really liked
just doing laundry and taxes with you
."
Silver Arrow
Posts: 368
Joined: Wed Sep 14, 2011 4:21 am
Happy Birthday, Aura! I hope you have a fantastic day!
Comet 180
Posts: 1460
Joined: Mon Aug 19, 2013 5:37 am
Hope you're having a great birthday!
Warp 10000
Posts: 7392
Joined: Sun Dec 14, 2003 6:31 am
Happy Birthday, Aura.
I wish for you a day filled with magic and awe.

Moontrimmer
Posts: 267
Joined: Thu Jan 30, 2020 6:43 am
Have a happiest birthday, Aura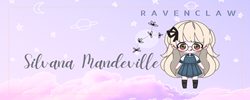 Oakshaft 79
Posts: 114
Joined: Sun Sep 08, 2019 9:49 am
Happy belated birthday,Aura, hope you had a fabulous day

No broom
Posts: 40
Joined: Fri Jun 10, 2022 10:32 pm
Contact:
Thank you all! I was at summer camp for my birthday, and we had a great time! They even made cupcakes in the cafeteria to celebrate! I've never had a real birthday party before, but this was close to it.