Moderator: Prof. Sky Alton
Nimbus 1000
Posts: 2205
Joined: Sun Sep 06, 2015 2:53 pm
Location: Gryffindor
Wishing Raevia Ward the happiest of birthdays. I hope it's been utterly brilliant!
"Growing up doesn't have to mean I lose the cape, the faith, the dream. I'm so done with that... I'm taking it back."
(Av/sig by S. Elf)
Cleansweep One
Posts: 617
Joined: Mon Jul 01, 2002 1:40 am
Location: Muggle Studies Showroom
Contact:
Hope you had SUCH a lovely birthday, Raevia!!

Sending best wishes for the rest of 2022!! Xoxo
. . . A . W r i n k l e . i n . T i m e . . .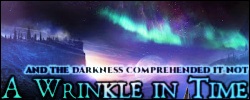 by Emily Spencer, Silvana Mandeville,
Harry Walles, & Prof. Sindor Aloyarc.
Warp 10000
Posts: 7371
Joined: Sun Dec 14, 2003 6:31 am
Happy Birthday, Raevia!
I wish for you a most wonderful, and magical, birthday.