Moderators: Prof. Sky Alton, Iverian Gnash
Shooting Star
Posts: 1885
Joined: Sun Sep 06, 2015 2:53 pm
Location: Gryffindor
Happy, happy birthday to the webmaster of wizardry, Prof. Dario Brighton! I hope it's a most excellent day, full of your favourite things.
"Growing up doesn't have to mean I lose the cape, the faith, the dream. I'm so done with that... I'm taking it back."
(Av/sig by S. Elf)
Silver Arrow
Posts: 445
Joined: Mon Jul 01, 2002 1:40 am
Location: Muggle Studies Showroom
Contact:
*chants birthday songs weirdly and loudly around the castle all day*

Muggle Studies: Hidden Powers I & II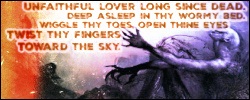 "
—Unfaithful lover long since dead, deep asleep in thy wormy bed.
Wiggle thy toes, open thine eyes. Twist thy fingers toward the sky.
"
Warp 10000
Posts: 7135
Joined: Sun Dec 14, 2003 6:31 am
Happy Birthday, Dario!
Wishing you a day of magics and enchantments.
Moontrimmer
Posts: 298
Joined: Wed Sep 14, 2011 4:21 am
Happy Birthday, Dario! I hope the day is magical!
Silver Arrow
Posts: 341
Joined: Sun Mar 12, 2017 9:46 pm
Happy, happy birthday!! I hope that you had an amazing day. Thank you for being you.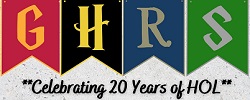 Oakshaft 79
Posts: 114
Joined: Sat Jul 24, 2010 9:43 am
Happy Birthday Dario!! Hope your day was awesome and filled with loads of butterbeer!

Patrick James
|
Fifth Year
Cleansweep Two
Posts: 1276
Joined: Mon Aug 19, 2013 5:37 am
happy birthday!
Comet 180
Posts: 1539
Joined: Mon Aug 03, 2015 7:35 pm
A belated Happy Birthday from me as well

...also a platonic soulmate and a hot mess of a human being.
Cleansweep One
Posts: 559
Joined: Mon Sep 03, 2018 2:33 am
Location: Following Sky
Happy Birthday, Dario!! Hope you had an amazing day!!

Be kind whenever possible. It is always possible. - Dalai Lama
Happy
20th Anniversary
!!