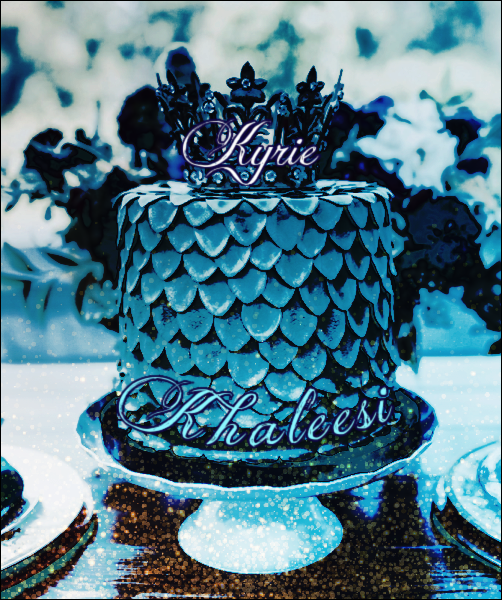 image showcases a blue scaled 'Mother of Dragons' cake, adorned on top by a crown featuring the name 'Kyrie,' with title 'Khaleesi' written along the bottom front of the cake.
"HAPPY NAME DAY" to
Prof. Kyrie Adderholt
, one of the fiercest Eagle's we've ever known!!
Thank you for your strength, determination, and will. We're so lucky you've kept a birds-eye watch over the castle throughout these years, and to share space together in the Great Blue Common Room for those of us who have had the pleasure of your direct influence as Head of House.
Lots of Love and good Humor to you m'dear!
May the dreamiest parts of your heart be deeply tended to over 2021

Xoxo
,
-
Sin