Moderators: Iverian Gnash, Prof. Sky Alton
Silver Arrow
Posts: 405
Joined: Mon Sep 03, 2018 2:33 am
Happy Birthday to an amazing prefect,
T
o
r
i
i
! Hope you have a fantastic day!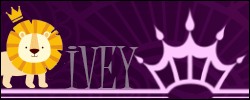 Thank you Maxim for my siggy and avatar! <3
Shooting Star
Posts: 1805
Joined: Mon Jul 28, 2008 6:14 am
Location: Taking over Cassie's office
Happy birthday, Torii!!!! Have a fabulous day!
i had a marvelous time ruining everything
Prof. Kyrie Adderholt || Head of House || RQT
Oakshaft 79
Posts: 154
Joined: Mon Jul 01, 2002 1:40 am
Location: Muggle Studies Showroom
Wheeee!!
Hope your Birthday is an amazing one, Torii!




| Prof. Sindor Aloyarc | Ravenclaw |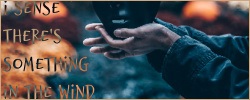 "
—I sense there's something in the wind.
"
Happy Birthday Torii, hope you have a great day

Silver Arrow
Posts: 328
Joined: Wed Aug 01, 2012 1:24 pm
Location: Farfar away
Happy Birthday! Hope it's magical!
av and sig by the amazing Fumei Spookie
No broom
Posts: 28
Joined: Tue Dec 24, 2019 4:07 am
Cleansweep Two
Posts: 1247
Joined: Sun Aug 14, 2005 3:03 am
Location: ~Proud Eagle~
Happy belated birthday Torii!! Hope you had a great day!!
~Prof. Rorey Padfoot~*
~Ravenclaw~