Warp 10000
Posts: 6376
Joined: Sun Dec 14, 2003 6:31 am
Happy Birthday, Lynx!
I wish for you a magical and wonderful and
charmed-filled
birthday!
Happy birthday, Kaitlyn! I hope it's been a fabulous one.
"Does the Walker choose the path or the path the walker?" -Garth Nix
(Av/sig by S. Elf)
Moontrimmer
Posts: 236
Joined: Sun Mar 12, 2017 9:46 pm
Happy Birthday, Kaitlyn!!!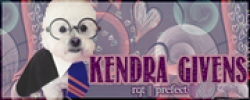 No broom
Posts: 52
Joined: Sun Sep 15, 2019 12:25 am
Happy Birthday!!!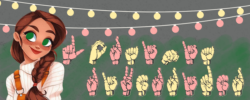 Thank you Ivey for my siggy and avatar!
Alone we can do so little. Together we can do so much. -Helen Keller
Moontrimmer
Posts: 243
Joined: Wed Aug 01, 2012 1:24 pm
Location: Farfar away
Happy Birthday! Hope it's wonderfully magical!
av and sig by Professor Fumei Spookie
Oakshaft 79
Posts: 147
Joined: Mon Sep 04, 2006 8:27 pm
Location: United States
Happy 21st Birthday, Lynx!!!!
Thank you to my Secret Santa 2018 for the wonderful signature and avatar!!
No broom
Posts: 67
Joined: Thu Sep 22, 2016 7:23 pm
Location: The Czech Republic
Thank you, Tarma, Sky, Kendra, Lorainia, February, and Twin! I sure did have a lovely day and I hope you all did too
Hufflepuff
|
4th Year
|
Spiffy
Silver Arrow
Posts: 311
Joined: Mon Sep 03, 2018 2:33 am
Happy Birthday, Kaitlyn! I know this is late, but I'm glad you had a great day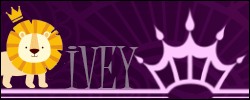 Thank you Maxim for my siggy and avatar! <3