Moontrimmer
Posts: 217
Joined: Sat Aug 08, 2015 11:52 pm
I would like to say a huge thank you to the HOL Head office and to everyone who helped fix the HOL site. It was a terrible bug and caused a lot of problems so thank you so much for all your hard work and dedication to get the site back up.
Well said, Alex. It's been a hugely stressful week and I've experienced first hand how hard everyone involved has been working. Well done to Amy and Dario in particular but also to everyone who pitched in.
"Does the Walker choose the path or the path the walker?" -Garth Nix
(Av/sig by S. Elf)
Warp 10000
Posts: 6385
Joined: Sun Dec 14, 2003 6:31 am
*chimes in*
Me, too. Thanks to all who put Humpty Dumpty back together again.

Silver Arrow
Posts: 315
Joined: Mon Sep 03, 2018 2:33 am
Yes, thank you everyone who helped get the site fixed and back up - especially to Amy and Dario who worked tirelessly to do so. Thank you!!!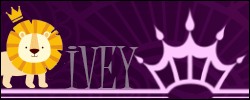 Thank you Maxim for my siggy and avatar! <3
Moontrimmer
Posts: 237
Joined: Sun Mar 12, 2017 9:46 pm
You all are seriously superheroes. Thank you for all that you consistently do to keep this place running smoothly so that we can all enjoy it!! <3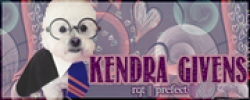 No broom
Posts: 12
Joined: Sun Sep 01, 2019 4:22 pm
Thanks to everyone that made the fix possible! This is my first year here ever and I know that I, along with so many people, would be devastated to not have HOL. You guys are amazing!
Oakshaft 79
Posts: 112
Joined: Sun Dec 09, 2018 3:05 pm
Thank you guys so much! Especially Amy and Dario, but everyone involved as well!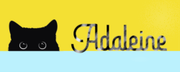 Avatar and siggy by Ivey- Thank you!!
Moontrimmer
Posts: 243
Joined: Wed Aug 01, 2012 1:24 pm
Location: Farfar away
Thank you so much for all your hard work! If not for you, and people like you, there would be no HOL.
av and sig by Professor Fumei Spookie
No broom
Posts: 32
Joined: Sun Aug 26, 2012 8:16 pm
Thank you so much for all the hard work you put in!