As the fair starts to wind down, remember to walk around look at all the booths again! In case you get lost, here is a Tents and Tree puzzle to give you something to do while you wait to be rescued by the clean up crew!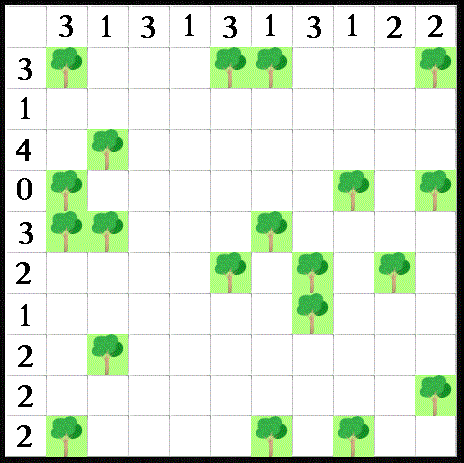 To solve a Tents and Trees puzzle, you must put a tent next to every tree on the grid, either horizontally or vertically adjacent to it. No two tents are touching on any border, including diagonally. The number indicated in each column and row details how many trees can be found in that column or row.
To earn 5 house points, please send me the completed puzzle with the subject "Welcome Month Task 12" by 11:59 PM HOL-time on 30th September.
puzzle created by Arianna Stonewater