After many weeks of terror and many Holers looking like this: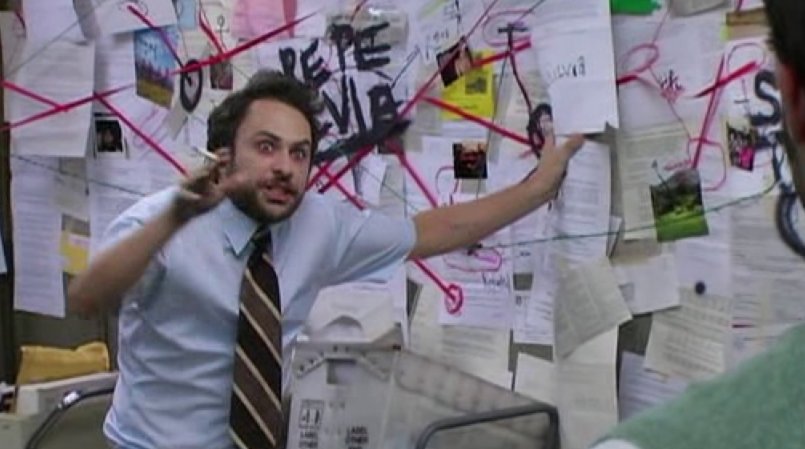 Image shows a man standing in front of a bunch of pieces of paper
DaKeed has been caught and reported to the Ministry! The Head Office couldn't have done it without the help from you guys!
The following helped solve clues but did not solve DaKeed's identity:
Astor Arensin
Will Lestrange
Anna Snape
Elena Galatas
Arianna Stonewater
Adeleine Schuster
Polaris Black
And Tarma Black
who only managed part of the identity
And those who helped solve clues AND solved DaKeed's identity:
Kendra Givens
Amy Lupin
Iverian Gnash
Gail Allen
And Maxim Trevelyan
who solved the most clues!
The last group could tell you that DaKeed Napper was none other than
PROF ZOKI PHANTOM AND VANESSA TILLEY!
It turns out Zoki was able to speak armadillo all along and has spent the last month replying to Dario only in Mariah Carey lyrics...
The Ministry has decided not to press charges as long as everyone was returned to their human form. All victims have been restored. However, there were some lingering effects. Kendra keeps randomly yelling "extra extra read all about it!" Tarma has steam coming from her ears every few hours. Maxim is ticking. The experts at the ministry say it shouldn't last long. All of the others seem fine, although there was serious debate about keeping Iverian as a mouse for a little bit longer...
Now for those of you who didn't solve it, we have prepared a report on the clues left behind.



Clues


Your very first clue was found in the username of the account DaKeed initially used to spread some chaos. The 2622 in anonymous2622 stands for the 26th letter of the alphabet (Z oki) and the 22nd (V anessa).

The next clue was provided in DaKeed's first official post where part of the word 'tense' was underlined to indicate ten victims.

The first puzzle contained several clues to the second victim, Ravariel Aiwince. The hints given were in several different languages (she teaches a class called Languages 101). When the various letters were collected, they spelled out 'we lowly corn' which unscrambles to 'yellow crown': as can be seen in the awards section of her profile, Ravariel was once crowned Miss Hufflepuff.

The next puzzle contained several hints. In DaKeed's introductory poem, attention was drawn to 'Quite Board (or Q board, Quidditch Board of which Arielle is a member). The fairy tale theme was also a reference to Arielle who has publically admitted she named herself after the protagonist of the Little Mermaid (though she spells it differently); this was confirmed when DaKeed quoted the song 'Part of Your World' from the film. The spare letters from the word-search unscramble to Parks. Before she was transformed, you could find the cast of the TV show Parks and Recreation in her signature. Lastly, Vanessa recently ran a fairy tale themed activity for HOL.

The clue left behind this time showed a green paw print. Many of you correctly guessed that this referred to Gryffindor Iverian Gnash. The green is a mixture of the culprit's house colours (yellow for Hufflepuff and blue for Ravenclaw) but as several of you rightly pointed out, it also pointed to Iverian's having won the Slytherin award for being 'A lion in snake's clothing'

Next we have the poem. This pointed to Iverian Gnash in 3 ways: first, the 'vines on the wall' referenced ivy (her nickname is Ivy or Ivey), DaKeed mentioned a newer face (she is comparatively new to HOL and the 'newest' victim overall) and lastly know was misspelled with a G to point to her last name.

In 'A Warning of My Own', DaKeed hints at two victims with 'Things are getting strange (Will LeSTRANGE), don't let them hear you Holler (Arianna Stonewater, Holler's head'). There then followed two puzzles in pink and blue, indicating a male and female victim (also a male and female culprit). The crossword was made up of Harry Potter trivia (one of Will's strengths) and had 12 Os highlighted (referring to his 12 outstanding OWLs). The cryptogram translated to 'Look out! Rocky seas ahead.' Which many of you correctly realised referred to stone and water (Arianna's last name).

Next we had two direct clues to DaKeed themselves. In the thread 'Help!' was posted the word scramble 'so a snake ziv' (which rearranges to the names of Zoki and Vanessa). DaKeed also provided a Sudoku, the results of which gave you the number of letters in the first and last names of the culprits (4 7 and 7 7 6). These were again colour coded in pink and blue to hint at two culprits of different genders.

Next we had our 7th victim. The poem Maxim responded to was full of references to his teaching history. It opened with a reference to 'the hero' (he teaches Superhero Studies and has assisted The Her in Hero), went on to instruct people to 'Guard your heart and mind' (Maxim teaches Occlumency) and contained several Shakespeare quotations (Maxim has assisted Professor Lupin's Shakespeare class).

With victim 8, many of you correctly seized on the letters T.A.B in DaKeed's 'I'm Keeping TABs' line meaning Tarma Amelia Black was next to go. The logic puzzle contained inside referred to many of her favourite things, including The Princess Bride, Lord of the Rings, Garfield, Marvel Universe, blueberries and coffee. It also contained 2 rogue references to Deadpool (from Zoki's signature) and Lara Croft (whom Vanessa played in the HOL activity 'Character Clash').

Next there was another puzzle to give you a hint to DaKeed's true identity. Once solved, the jigsaw showed a drawing of a mandrake which pointed to both Zoki's having previously taught Herbology and Vanessa's position as head of the Art Department. There were also several numbers which turned out to be a combination of their original join dates. The sneaky cryptogram also included came out to 'your time is almost up two to go oh no oh no', confirming the number of victims to be 10 and once again hinting at two culprits.

In *Spills the Tea* nearly everyone correctly guessed that the references to otters meant Kendra Givens was next to be transformed due to her avatar. The poem also references a fingerprint which points to Kendra's being the teacher of a class on forensic science. The rest of the poem about tea leaves and the reading of them indicates Vanessa, the teacher of divination.

The thread 'Two Heads' references headmaster Zoki and head of the Art Department Vanessa (though also as several people pointed out, DaKeed has already transformed both a HoH and DHoH). The third head pointed to Sky Alton as Head Student (though she's also Library Department head and Book Club head as well). The unscrambles in 'DaKeed's Greatest Hits' all translate to Sky Alton and the colour (scarlet) to her house. The musical notes and 'Greatest Hits' reference point to Vanessa as moderator of the Music Talk subforum.

Lastly, Sky and DaKeed's last posts offer a couple of final clues. In the former, RAVENPUFF (with a rogue W to throw you off) is picked out in random capitals. 'Hard work' and 'wits' (Hufflepuff and Ravenclaw traits respectively) are underlined and 'professor and student' is featured in bold. This was intended as a final pointer that there are two culprits (one eagle, one badger) and that there is both a professor and student involved. DaKeed orders Sky to 'shut your methyl lion tap' – this is a scramble of Phantom and Tilley.

Finally, some of the transformations themselves gave you a clue:
Ravariel: A mask references Phantom of the Opera (Zoki Phantom)

Arielle: a black feather is a symbol of both houses (feather for Ravenclaw, black for Hufflepuff)

Arianna: The suitcase (with NS2, Newton Scamander 2) is a reference to Fantastic Beasts 2: the Crimes of Grindelwald. Zoki teaches 'Grindelwald's Crimes' in which Newt's suitcase plays a part.

Will: The puzzle piece was a very obscure reference to Vanessa's puzzle prowess as she earned the full 300 points in Puzzles 101 last term.

Tarma: The teapot was a reference to divination (where it plays an important part) and also to Vanessa's publically stated love of tea.

Kendra: The newspaper was a reference to Vanessa's position as Alte editor and Zoki's previous work on the Hogsmeade Herald. The 'Live in Concert' once again pointed to Vanessa's moderation of Music Talk.

Sky: The most heavily featured gargoyle in the Harry Potter books is the one outside the headmasters study, once again indicating Zoki.

Dario: he was an Armadillo purely for our amusement. Not a hint at all!
Points will be awarded as follows:
Maxim 95
Kendra 95
Iverian 95
Gail 95
Amy 90
Anna 80
Tarma 75
Elena 60
Arianna 55
Astor 55
Polaris 50
Will 35
Adeleine 5
Points will be awarded at the start of term assuming Dario hasn't drowned Zoki in the lake which is what he's currently threatening to do. Don't worry, though, Amy is keeping them far apart.
Thanks to everyone who participated! Extra thanks to our victims: Dario, Ravariel, Arielle, Iverian, Will, Arianna, Maxim, Tarma, and Kendra, and our Dakeeds Vanessa and Zoki! Extra extra thanks to Sky for not only planning this but being a victim and puzzle tester!
HOL is once again safe but stay vigilant! And if you see Dario chasing Zoki...get out of the way.