Moderator: Art Department Heads
Cleansweep Three
Posts: 1308
Joined: Sun Aug 14, 2005 3:03 am
Location: ~Proud Eagle~
Do you have an idea you would like to see the Art Department do, post your ideas here!
~Prof. Rorey Padfoot~*
~Ravenclaw~
No broom
Posts: 53
Joined: Mon May 04, 2020 8:01 am
Location: Scarfing down Cockroach Clusters
Maybe designing a page from a potions journal/textbook or making a potion in a vial and giving a short description of that potion?
Cleansweep One
Posts: 571
Joined: Mon Sep 03, 2018 2:33 am
Location: Following Sky
Thanks Isa, those are really great ideas! We'll look into them for the future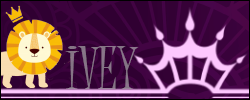 Be kind whenever possible. It is always possible. - Dalai Lama
No broom
Posts: 1
Joined: Fri Nov 16, 2018 10:08 pm