Our October book to read and discuss is
The Paladin Prophecy
, by Mark Frost.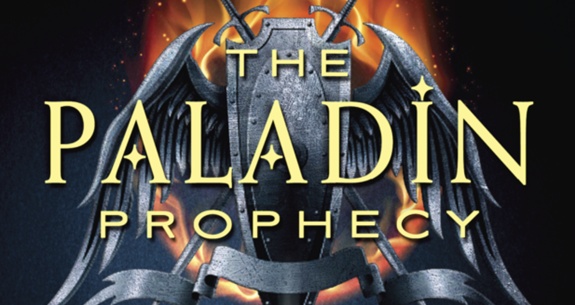 Graphic background shows, against red flames, a black shield with two swords crossed behind it, so all you see is their hilts and parts of their blades. Coming out on both sides of the shield are black feathered wings. In the foreground, are the words, in gold, "The Paladin Prophecy". This is a partial image from one of the book covers.
Here's a possible guideline for reading
The Paladin Prophecy
. Read it at your own pace ... but know that if it grips you, you might finish the book in just a couple of days.
1-7 October:
Just Another Tuesday - Lyle Ogilvy
8-14 October:
POD G4-3 - Wayfarer
15-21 October:
The Other Locker Room - A Tiny Pianist
22-31 October:
Ronnie - Dad's List of Rules to Live By
After reading the section, come here and post about it! While we, in the different sections, give a question or remark for you to respond to, they are only suggestions for you to consider for your response(s). What do you feel and think about this story? (Be aware to stay within HOL guidelines for your write-ups, please.)
If you are reading this book, and feel the urge to write, or draw or create something about it, please feel free to share some of creations in
fan fiction
,
poetry
,
stories
or
fan art
.
Remember, if you have any suggestions for future book discussions, please drop us an email at
hol.bookclub @ gmail.com
(with the spaces removed).