Solve this Gokigen Naname, also known as slalom, correctly, and send me the solution in a HOL Forum PM by April 30 to earn
20 hoots
! Title your pm HOLLERS – Gokigen.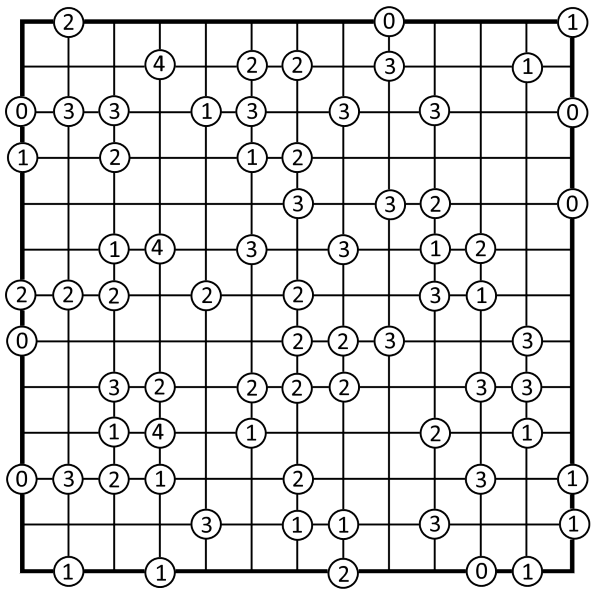 For those who haven't done these before:
The objective is to draw a diagonal line (\ or /) in each cell following the rules underneath:
The digits on the corners indicate the number of diagonal lines that meet there.
Diagonal lines are under no circumstance allowed to form an enclosed loop.
No guessing required, just logic
If you get stuck, send me a PM with what you have and I might give you a hint!